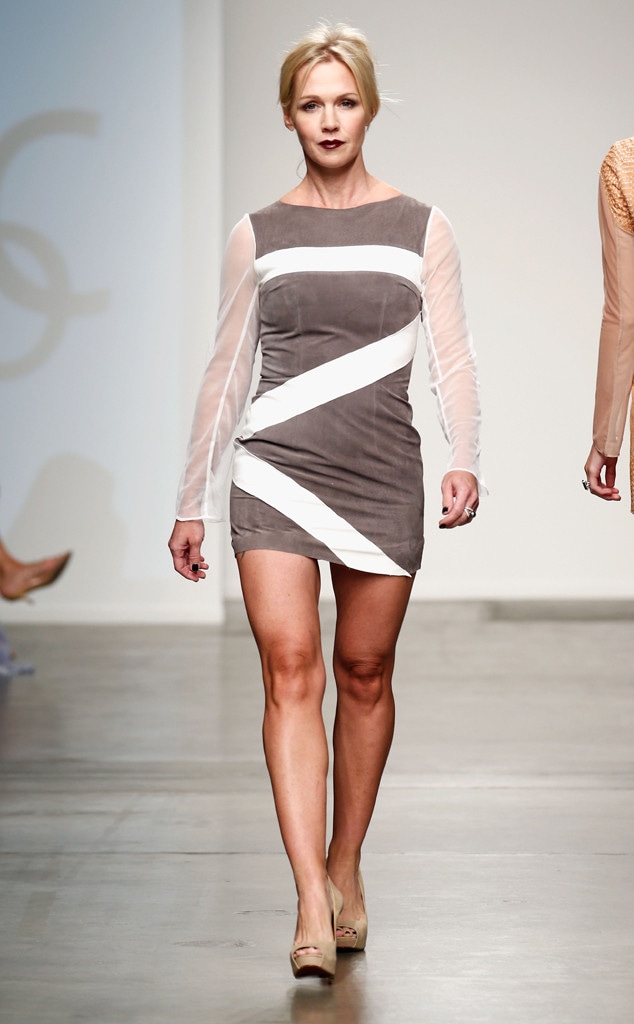 Brian Ach/Getty Images for Nolcha Fashion Week
Work it, Jennie Garth!
During New York Fashion Week, the 41-year-old actress showed off her modeling chops while walking the runway during the Intrepid by AOC show yesterday at Pier 59 Studios.
Garth strutted her stuff in tan heels and a short gray-and-white striped dress with long white sheer sleeves. The mother of three had her blond hair up and sported dark lipstick for her catwalk jaunt.
Garth's runway appearance, which closed the show, was reportedly a surprise.
"Totally foreign, not my world," Garth told Us magazine after the show. "I felt nervous for the designer of this dress, I wanted to do well for her and have success for the line. I just met her today and she's a really nice lady and I want her to do well."
Garth also tweeted a pic of herself last night with the caption, "summer nights in the NYC #missingmygirls #friends #missingmyman."