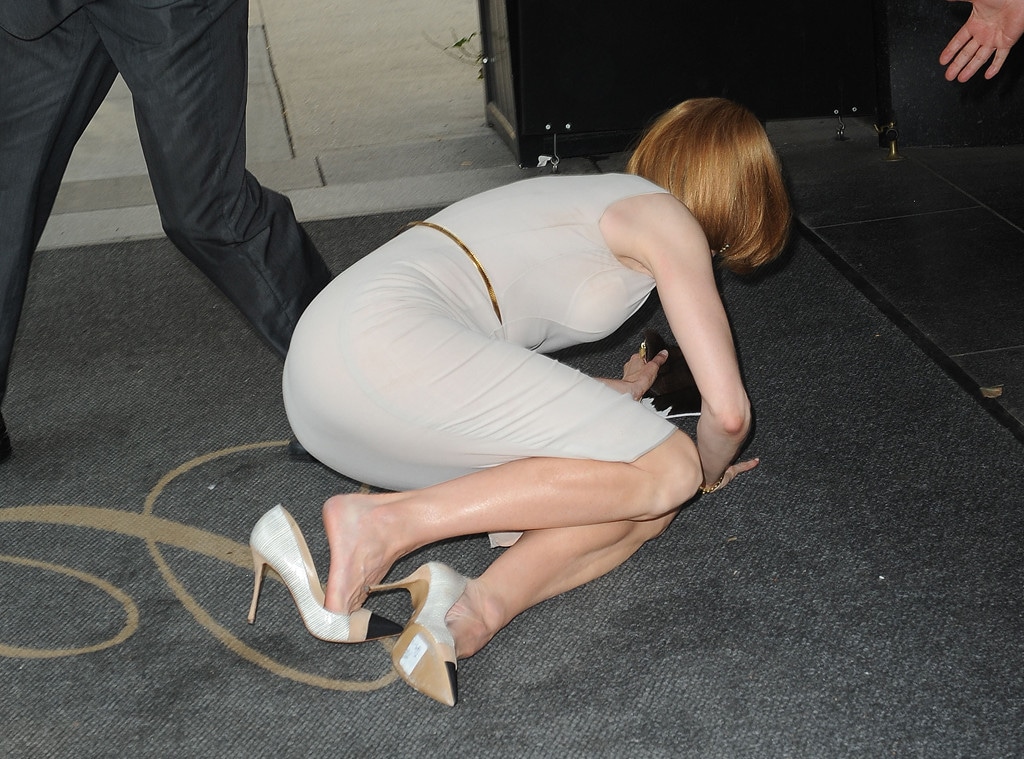 Humberto Carreno/startraksphoto.com
Nicole Kidman was knocked off her feet—and not in a good way—in New York today.
According to witnesses who captured the aftermath of the incident on camera, a man on a bicycle plowed into the Oscar winner outside the Carlyle hotel in Manhattan, sending her sprawling to the ground.
Police and paramedics responded to the scene. NYPD tells E! News that the 19-year-old cyclist was taken into custody and later released after being issued summonses for reckless driving, riding a bicycle on the sidewalk and riding without a helmet. The accident occurred at 3:55 p.m. local time.
Kidman did not request medical attention and she is still confirmed to walk the red carpet at Calvin Klein's party tonight.
The cyclist, who was also captured on film, was identified by fellow paparazzi as shutterbug Carl Wu, who was called out on Tumblr a few years ago after trying to snap pics of Lady Gaga.
Despite being knocked right out of her heels, Kidman was able to stand up on her own and she appeared to be trying to get back into her shoes.
We're told that she had been on her way back to her hotel from the Calvin Klein runway show at Mercedes-Benz Fashion Week.
Humberto Carreno/startraksphoto.com
—Reporting by Michelle Falls and Lindsay Good