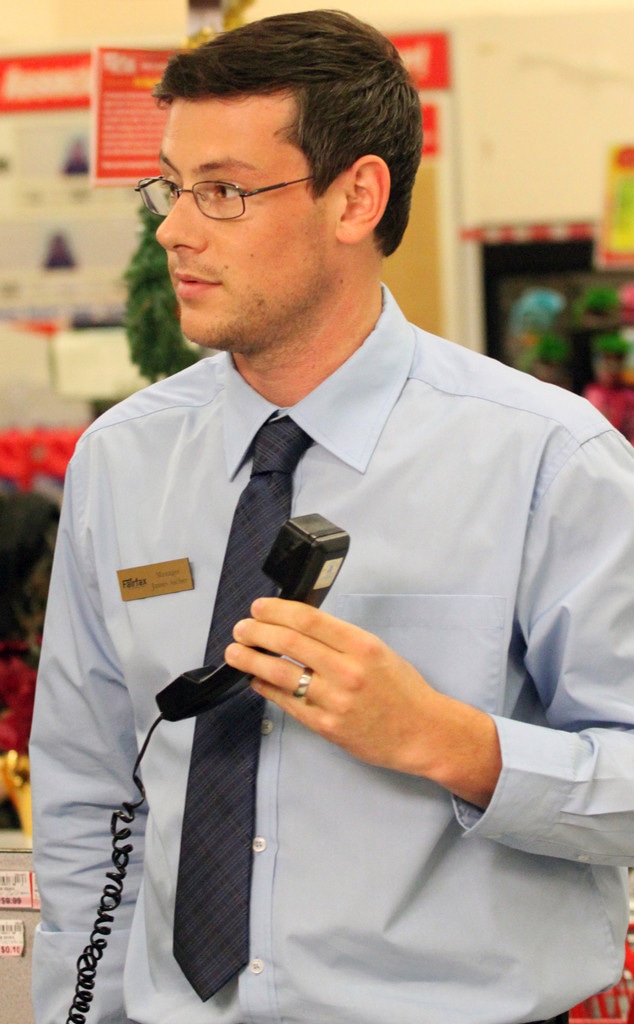 Myriad Pictures, Andrew Tench
Cory Monteith may forever be remembered most for his role on Glee, but the late actor wanted more when it came to his acting career.
In one of his two last films, All the Wrong Reasons, he plays a manager of a grocery store whose marriage is falling apart under the strain of his wife's post-traumatic stress disorder.
"He was this big TV star who chose to do this small Canadian film and not everybody does that," Karine Vanasse, who plays Monteith's wife, said at the 2013 Toronto International Film Festival. "For him, he wanted to show his team, himself and his fans that he had all this other potential to develop and he wanted his career to maybe head in that direction."
She said, "He didn't want to be just Finn."
Not that he didn't appreciate his Gleeks. Many fans would show up to the set with coffee and treats for the crew "hoping that maybe they could see Cory," Vanasse said. "Cory would always make himself available to them."
Monteith wasn't originally set to star in the movie. He came through at the last minute when another actor had to bow out.
"I saw him on a show being interviewed, and he said he wanted to do something different," director Gia Milani said. "That caught my ear so I thought, 'Maybe there's a shot that this guy may want to do this part.' We got [the script] to his agent and he read it in between doing interviews at Comic-Con. He called me the next day, and he was on a plane four hours later."
Fortunately, Monteith did get to watch the film not long before he died of a drug overdose at age 31 in July.
"He said it was intense," Milani said. "He liked it. He was looking forward to promoting it."
Michael Buckner/Getty Images For Chrysalis