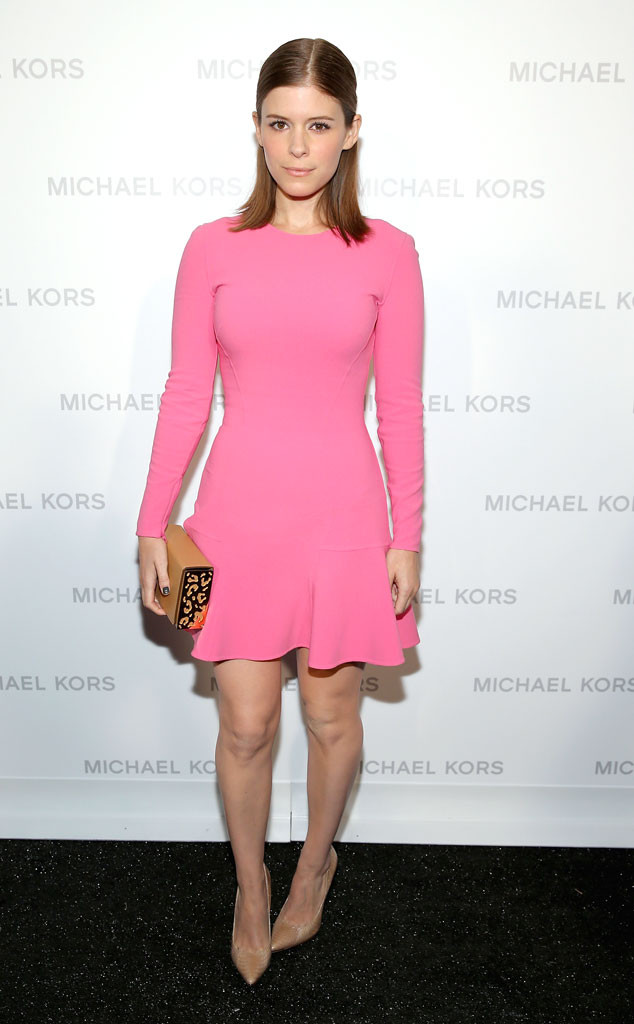 Neilson Barnard/Getty Images for Michael Kors
In fairness to Kate Mara this dress isn't exactly Pepto-Bismol colored. It's really more of a watermelon bubble gum or little girl's bedroom wall shade.
But the real issue at play is should it be adorning a girl beyond her adolescent years? Apparently designer Michael Kors would say yes. But did he intend for the frock to be worn into fall? If it's appropriate at all, it feels like more of a spring style...