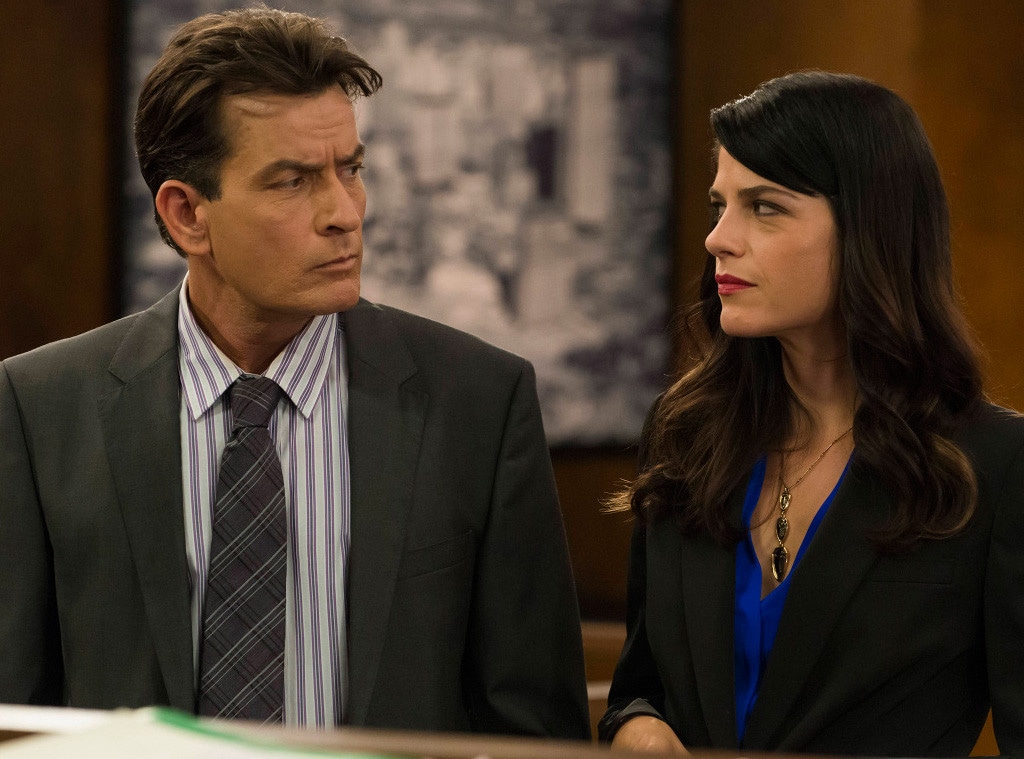 Prashant Gupta/FX Network
Charlie Sheen stopped by The Tonight Show last night to clear up some rumors about Selma Blair's exit from Anger Management in June, and according to the former Two and Half Men star, she wasn't fired…just written off!
"One of our primary characters, Selma Blair, who played Kate, was written out because [the show] was not about our relationship, and the problem was too many people were still excited about the Two and a Half character and thinking the Anger Management character was a little dull," Sheen explained to Leno. "So that is not the case anymore."
He continued: "She leaves and [my character starts] circling the drain. So it's really fun to watch and hella fun to play."
According to our source, Blair left the FX comedy due to issues with Sheen, and things "got ugly" fast.
"[Selma] really had no problem leaving after Charlie flew off the handle and seems to be at peace to be off the show," our insider told us. "It would have been much harder to stay."
Our source also revealed that Blair found out she was off the show via a text message from Sheen, who allegedly "went full throttle into getting her off the show immediately" after she complained about him.
After news of her exit broke, Blair simply tweeted, "I thank you for support and love."
Watch Sheen's full interview with Leno below.