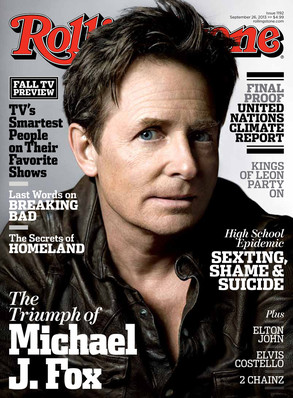 Rolling Stone
Michael J. Fox is heading back to TV this fall with the new sitcom The Michael J. Fox Show on NBC.
But the actor, who was diagnosed with Parkinson's disease in 1991 and whose last full-time small-screen gig was Spin City in 2000, is up for the challenge.
"People said, 'Are you sure you can handle this? Are you sure you can take it on? Are you sure you can deal with it?'" Fox tells Rolling Stone in the magazine's latest issue.
"And I said, 'No, I'm not sure I can, but I want to and I have an opportunity to.' And another side of it, that I don't deal with every day but is certainly present, is that on some level it might be empowering for people."