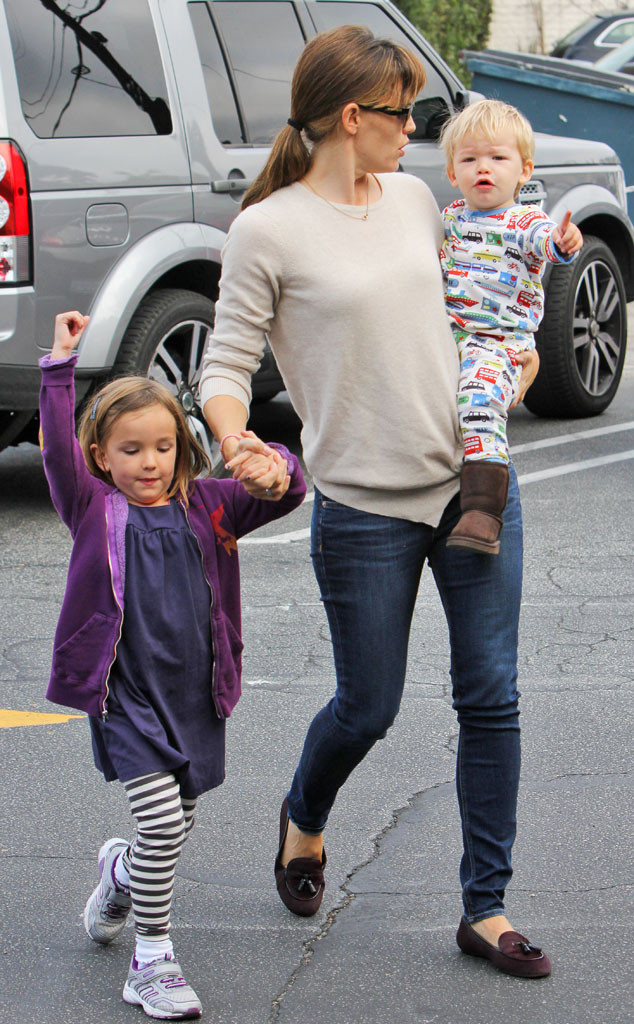 EpaOliveira/ Splash News
Samuel Affleck is his name and pj's are his game.
Jennifer Garner and her kids, Seraphina and Samuel, went out for a cute little breakfast outing this morning at the Brentwood Country Mart in Los Angeles, and while the trio were all dressed comfortably—the actress wore a pair of jeans with an ivory sweater while her daughter opted for a dress and leggings—it seemed like her little boy was the most laidback of 'em all, rockin' his pajamas (and looking absolutely adorable while doing it).
Ah, the things you can get away with as a toddler.