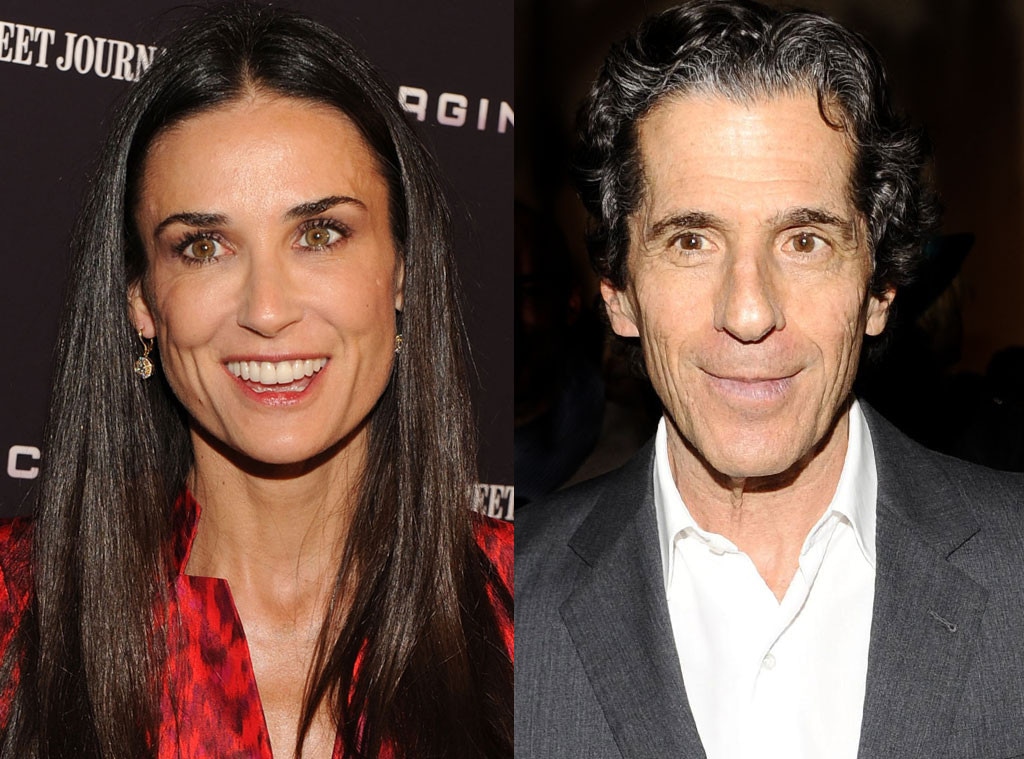 AP Images, Getty Images
Well, at least she's already met the family!
Demi Moore has been dating restaurant mogul Peter Morton for a few months now after being introduced by Morton's son Harry, a source exclusively tells E! News.
Harry, in case that name rings a bell, dated Demi for about six months before they amicably parted ways in May. A source told us at the time that they had "become great friends during the dating process" but were not headed for long-term romance.
And now it's Harry's father who has caught Demi's attention.
"They are into one another," our source tells us. Morton, 66, "is very charismatic and she loves that about him. He's a go-getter."
Meanwhile, Demi, 50, is "very grounded" and he is "learning from her spirituality."
The twice-divorced restaurateur, the son of famed steakhouse founder Arnie Morton, cofounded the global Hard Rock Café chain in 1982. The first location opened in London and, in 1995, Morton sold his interest in the company for a reported $410 million. He unloaded the Hard Rock Hotel & Casino in Las Vegas for a reported $770 million in 2006.
Business smarts—which we know Demi is a fan of—run in the family. Harry owns two Pink Taco restaurants in L.A. 
Demi, who is still in the midst of divorce proceedings with Ashton Kutcher as the two-year anniversary of their separation approaches, was briefly linked to former commercial pearl diver Will Hannigan after she dated Harry.
She and Morton each have three kids, and we're told that Morton has met Demi's daughters.