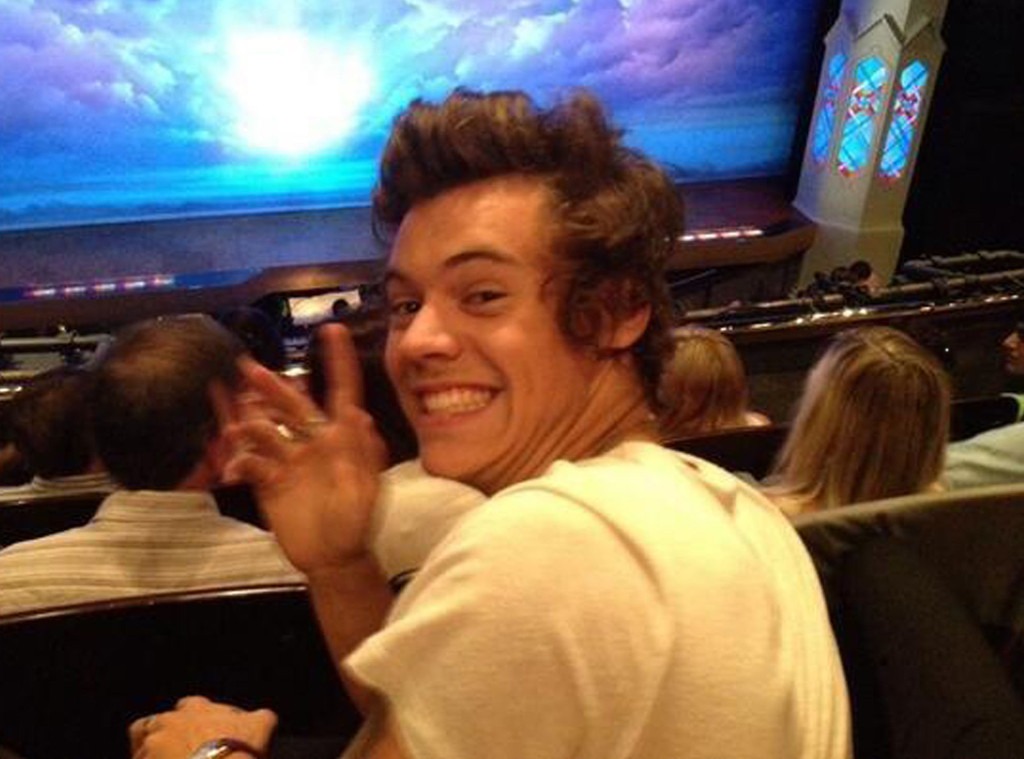 Twitter
Hot new couple alert!
Harry Styles is cozying up to another famous face, this time to It Girl Cara Delevingne.
The One Direction cutie has been seeing the model "for around two weeks," a source close to Delevingne tells E! News.
And it appears that the boy-bander is absolutely head over heels for the blond beauty.
"Harry's been chasing Cara nonstop. He really likes her and has been saying that he wants to be exclusive with her," the source added.
A smitten Harry?! We're kvelling!
But don't get too riled up, Directioners.
It seems that model isn't keen on settling into a full-blown relationship just yet.
Harry "says he wants them to be boyfriend and girlfriend. But right now, Cara is not sure what to do," the source explained. "She's a top girl and she's finding her feet right now. They are seeing each other though, casually, and are actually very cute together. Their friends think it could work out…He's really chasing her, but she's a really busy girl."
Delevingne is said to be headed to Los Angeles shortly to meet with industry executives about possible future endeavors.
The insider revealed that "L.A. has gone crazy to sign her for acting jobs."
But despite both of their incredibly packed schedules, the two were able to meet up for a romantic date night in London last week.
And based on numerous Twitter sightings of the young couple, it didn't appear that they had any problems displaying their affections for one another in public.
Styles and Delevingne were spotted catching a showing of Book of Mormon in a West End theater together.
The two have been friends for a while now and have dodged rumors of a romance since they were spotted out together in 2012.