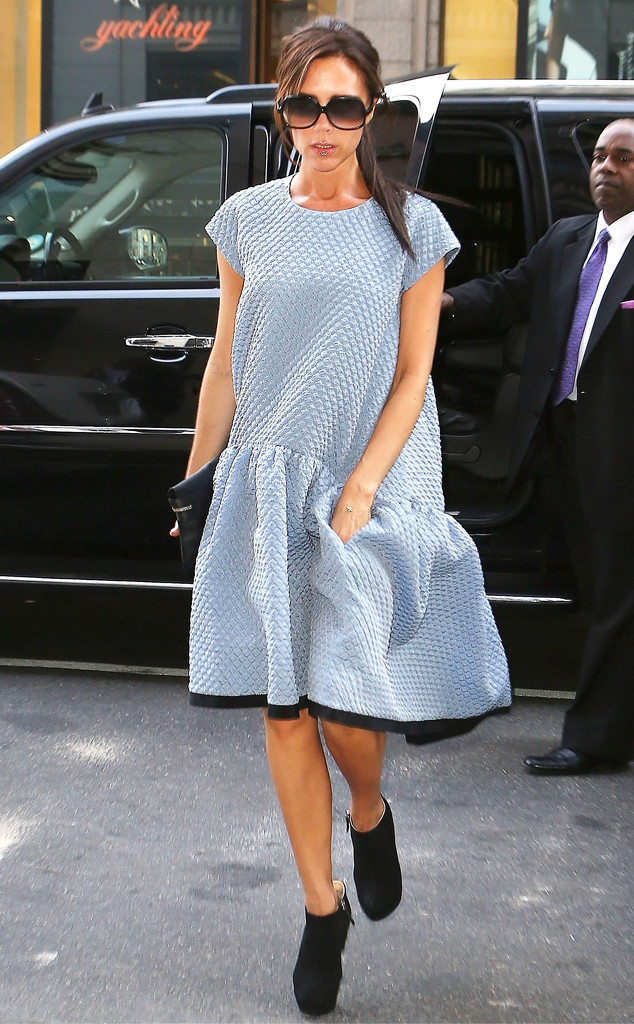 Jackson Lee/Splash News
Talk about flying high!
Despite receiving flak for the ultra-voluminous dress she stepped out in during New York Fashion Week, Victoria Beckham isn't letting the haters get her down.
Of course, that could be due to the fact that the fashion designer likened the airy design to a cloud.
Yep, you read that right.
"I felt like I was wearing an enormous cloud—but it was very comfortable and actually it feels really light, and also really flattering," she told MailOnline about the floaty dress from her Victoria, Victoria Beckham spring-summer collection.