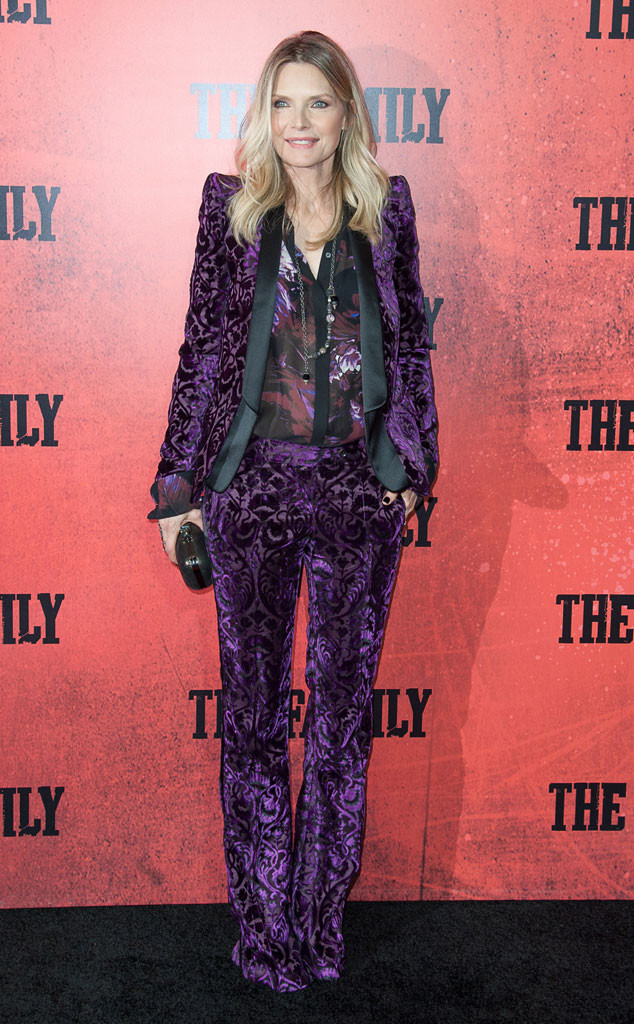 Dave Kotinsky/Getty Images
Is Michelle Pfeiffer taking her Halloween costume out for a spin? If so, she's going to win whatever costume contest she enters with this very convincing Steven Tyler getup.
Not only is The Family star wearing the screaming singer's signature skinny suit (say that five times fast!), but she's even rocking one of his favorite colors—deep purple—in his favorite fabric—velvet. It's almost like the former Idol judge filled in for the actresses stylist last minute!