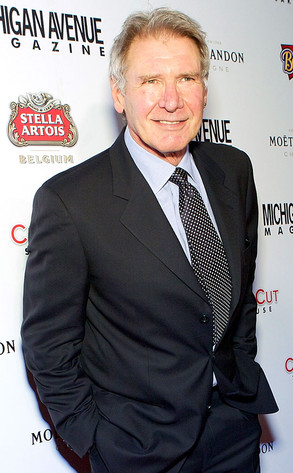 Courtesy: Jeff Schear/Getty Images
UPDATE: Sept. 11, 2013: A rep for Ford tells E! News that reports the star was threatened with deportation are completely false. In fact, not only is the rumor untrue, but it had no basis to begin with—even if the official who purportedly took offense had made the unfounded threat, he never had the power to do so in the first place. Bottom line: no one messes with Harrison Ford.
________
He may have played the president of the United States in Air Force One, but according to reports (update: since disproven), Indonesia didn't exactly rolling out the red carpet for Harrison Ford.
An Indonesian government official reporteldy threatened to deport the screen legend from the Southeast Asian country on Tuesday after Ford lobbed some tough questions during an interview for Years of Living Dangerously, a Showtime documentary the veteran actor and longtime environmental activist is filming about climate change.
Per media reports, Ford ticked off presidential adviser Andi Arief, who accused the 71-year-old of behaving rudely during a sit-down with forestry minister Zulkifli Hasan in the capital city of Jakarta.
After noting that Hasan thought he'd be briefed beforehand on what was to be discussed, Arief said he was "shocked that as [Ford's] crew came in, they started filming and interviewing him…and attacking him with questions."