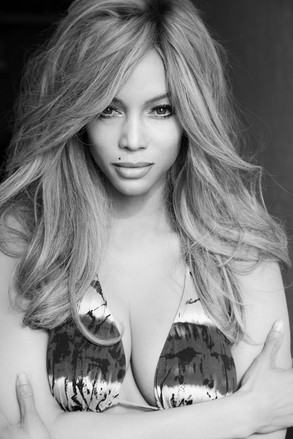 Udo Spreitzenbarth
Talk about fierce!
Just days after Tyra Banks teased us with a few pics of herself recreating famous poses by the likes of Cindy Crawford and Kate Moss as part of the new Tyra Banks Presents: 15 exhibition, along comes the rest of the fabulous photos.
Shot by photographer Udo Spreitzenbarth, the goal behind the project is to capture "the likeness of [Tyra's] colleagues to address the powerful nature of these well-known symbols, while reminding them that imitation is the sincerest form of flattery," according to Spreitzenbarth's website.
A press release adds, "In the age of pixilated veils, there is no digital manipulation to the imagery. 15 is Tyra Banks in raw, un-retouched images."