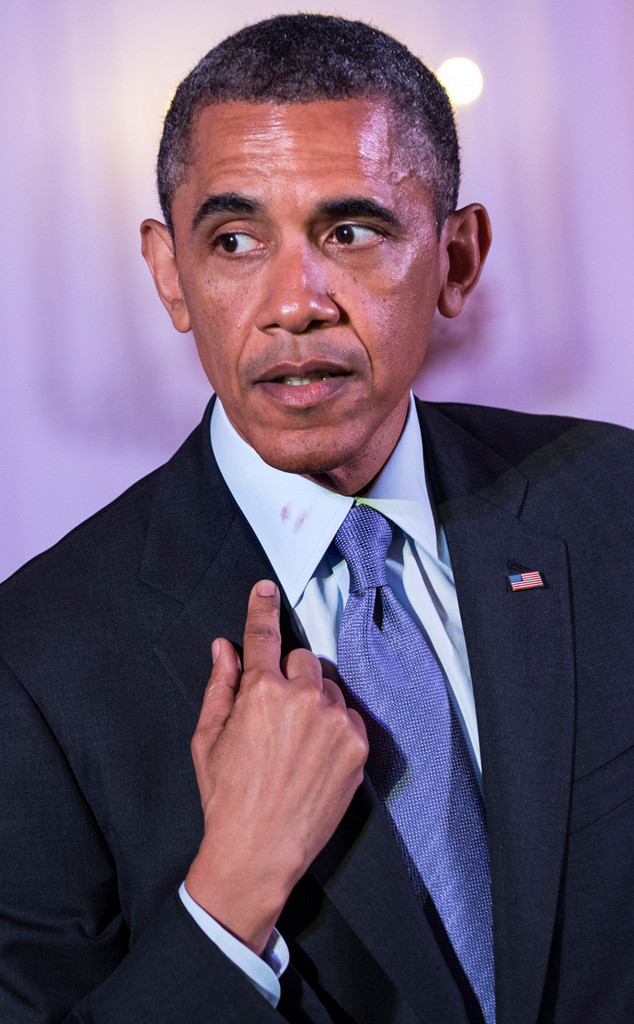 AFP PHOTO/Brendan SMIALOWSKI
President Barack Obama addressed the nation on Tuesday, Sept. 10, to discuss the United States' potential military involvement in Syria. The commander-in-chief said that for now, the U.S. will not launch a strike against Syria while it works with Russia, China and other allies to force Bashar Assad's regime to hand over its chemical weapons.
Obama, 52, promised that he will not send American troops into Syria. He did, however, argue that a military strike would send a strong message to Assad. "The United States military doesn't do pinpricks," he explained. "Even a limited strike will send a message to Assad that no other nation can deliver."
Shortly after his speech, a handful of celebrities—ranging from an X Factor mentor to a pro football player—weighed in on Obama's tentative plans.