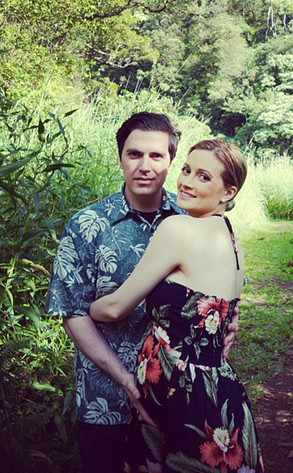 Courtesy of Instagram
Holly Madison truly had the wedding of her dreams on Tuesday night.
E! News has confirmed that the former Girl Next Door married longtime beau Pasquale Rotella at Disneyland (first reported by E! as their destination of choice) and proceeded to celebrate in true fairy-tale fashion.
A source told us that Cinderella's glass carriage was commissioned to drive the couple down Main Street and a footman (presumably one who wasn't going to turn back into a dog at midnight) was on hand to help the bride get in and out of the gleaming coach.
The park shut down early for the very special occasion and the ceremony got underway at the Blue Bayou restaurant in New Orleans Square, shortly after 9 p.m.