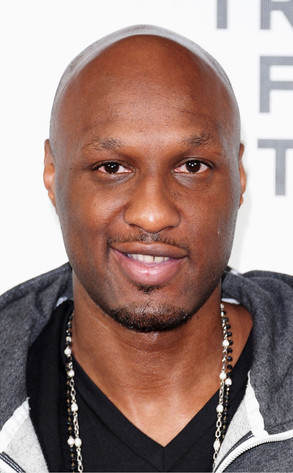 Michael Loccisano/Getty Images
There's always something.
Lamar Odom was sued today by a paparazzo who claims, according to court documents, that the NBA player assaulted him on July 10 after he approached to shoot some pictures and asked Odom, "Did you cheat on Khloé?"
In his lawsuit, filed today in L.A. Superior Court and obtained by E! News, plaintiff Stefan Saad alleges that, in response to the question about wife Khloé Kardashian Odom, Odom got out of his vehicle and grabbed a large metal rod that he used to hit Saad's car, after which he leaned into Saad's car to grab his camera and then proceeded to smash the camera in the middle of the street.