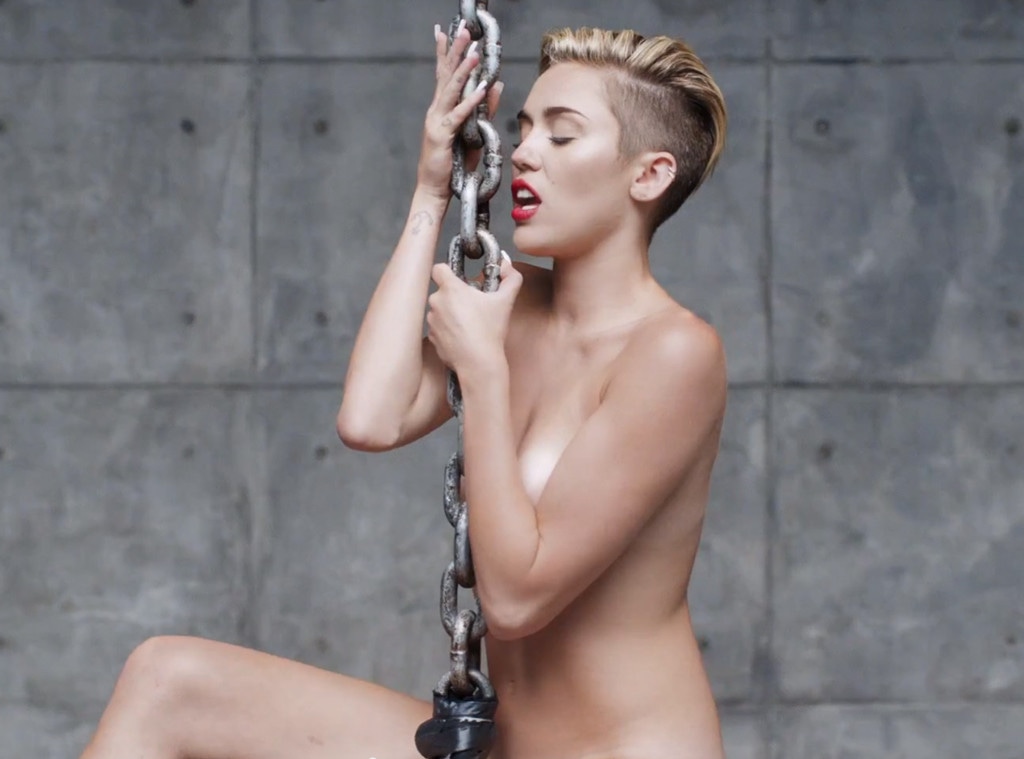 Vevo
If Miley Cyrus is twerkin', we're talkin'. And if she's crying and swinging naked on a wrecking ball, you better believe we're watching!
So it makes sense that Miley's "Wrecking Ball" music video (which premiered Monday, Sept. 9) broke VEVO's record for the most -viewed clip—receiving some 19 million views in its first 24 hours.
"Wrecking Ball has officially beat the @VEVO record," the 20-year-old Queen of Twerk tweeted. "thank you smilerzzzzz."
The One Direction boys were VEVO's previous record-holders. Their "Best Song Ever" music video got 10.7 million views in its first 24 hours—impressive, but that couldn't hold up against Miley's numbers!
Ms. Cyrus can't rejoice for too long in her video glory, though—she has a big month ahead. Her documentary, Miley: The Movement, premieres Oct. 2 on MTV. "I want all my fans to come with me; to the studio, on the road, at performances," she said. "There's going to be a lot of ups and downs, and it's going to be completely insane. You've gotta be a part of the movement with me."
Oh, girl, we will. And don't forget, Miley's album Bangerz is set for an Oct. 8 release.