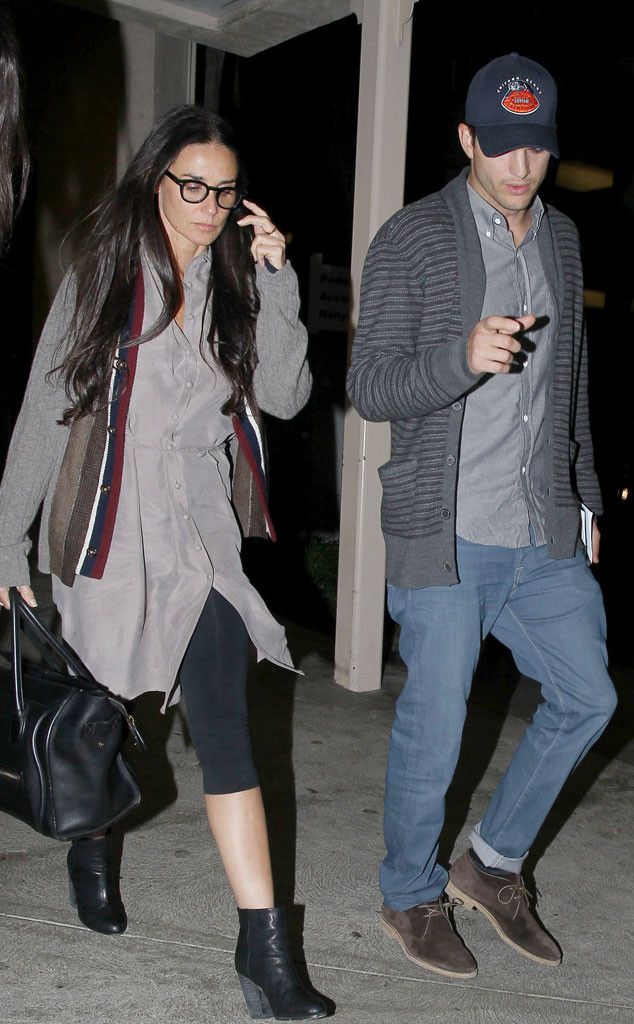 PacificCoastNews.com
Have Ashton Kutcher and Demi Moore reunited?
Well, kinda, but it's not what it looks like.
The two were spotted exiting the same flight in Los Angeles after attending a tech conference for their joint venture, We Are Thorn.
The former couple, who split in 2011, were seen talking as they walked out of the terminal together. A source confirms to E! News that "Demi did not want to be photographed together, but Ashton convinced her to walk with him."
Demi walked into the parking structure of the airport with a female friend, while Ashton shouted, "Bye, Demi!" from the sidewalk.
The actress was wearing a brown sweater over a beige dress and leggings for her flight. She also carried a large tote bag and was sporting reading glasses at the terminal.