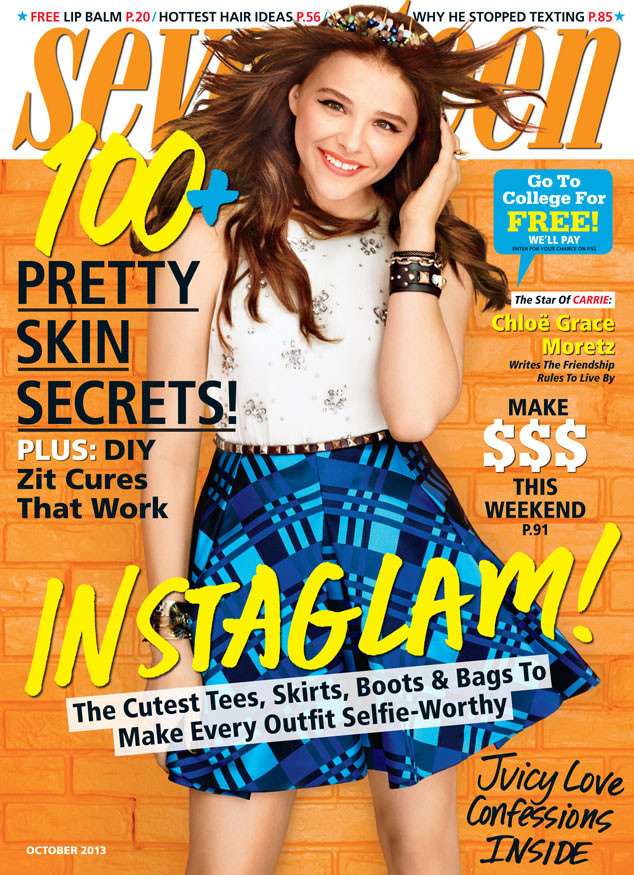 Chris Craymer for Seventeen
Chloe Grace Moretz understands that family always comes first.
And as 16-year-old actress tells Seventeen's October issue, she won't stand for anyone bullying her four older brothers: Brandon, Trevor, Colin and Ethan.
"I have two gay brothers and two straight brothers, and my gay brothers were treated horrifically until they grew up and understood how to deal with it," she says. "I will delete you, and I will block you, and you will not be a part of my life if you ever say anything bad about my brothers."