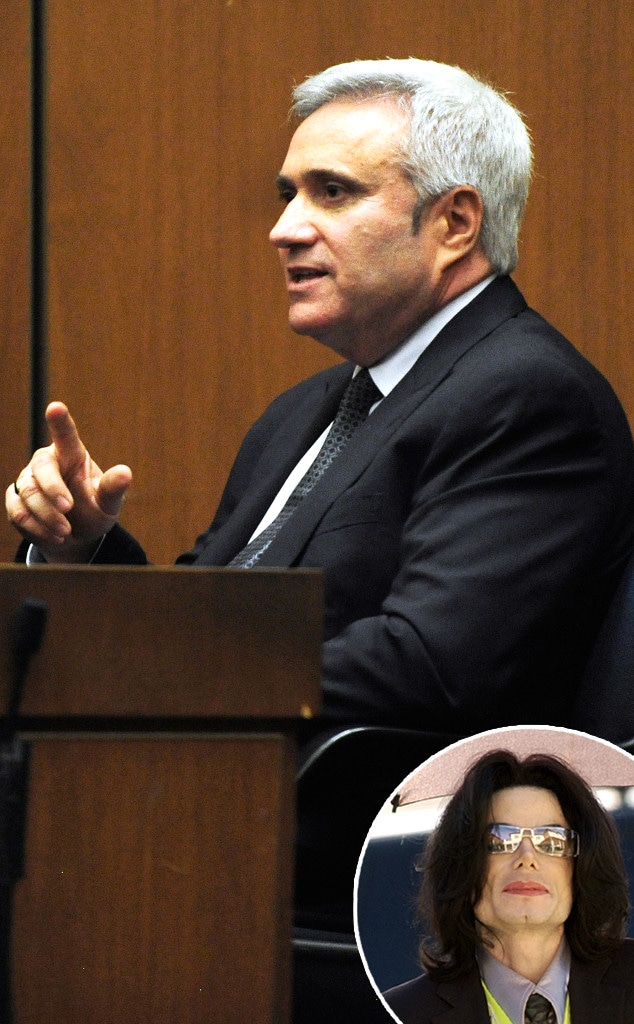 Paul Buck-Pool/Getty Images, AP Photo/Aaron Lambert
Katherine Jackson's bid to hold AEG Live liable for son Michael Jackson's death took another hit today.
A judge has dismissed AEG Live CEO Randy Phillips and executive Paul Gongaware as defendants in the Jackson family matriarch's billion-dollar lawsuit against the company, in which Katherine maintains that the promoter was negligent in hiring Conrad Murray to oversee her son's medical care while preparing for a 50-date concert engagement.
The overall company remains the sole defendant now.
L.A. Superior Court Judge Yvette Palazuelos determined that the plaintiff had not proved its claim that either exec should be held responsible for Jackson's death at 50 from acute propofol intoxication in June 2009.
The trial is now in its fifth month and the case is expected to go to the jury by the end of September.
AEG Live's attorneys have maintained that Jackson was a grown man with a history of addiction to painkillers such as Demerol and that it was the pop star's decision to bring Murray onboard.
"Phillips and Gongaware should never have been sued in the first place," attorney Marvin Putnam, lead trial counsel for the defendants, said in a statement Monday. "They are vindicated now that the court has thrown out the case against them."
Lawyers for the Jackson family, meanwhile, have presented evidence suggesting that AEG Live didn't take concerns about Jackson's health seriously enough, including an email from Phillips to This Is It director and choreographer Kenny Ortega, who had written the exec a note stating that he though Jackson needed psychiatric help.
Press Association via AP Images
"I had a lengthy conversation with Dr. Murray, who I am gaining immense respect for as I get to deal with him more," Phillips wrote in the email shown in court. "He said that Michael is not only physically equipped to perform and, that discouraging him to, will hasten his decline...This doctor is extremely successful (we check everyone out) and does not need this gig so he [is] totally unbiased and ethical."
According to trial testimony, Gongaware helped negotiate Murray's $150,000-per-month salary, but Murray ended up being the only one to have signed the contract, doing so a day before before Jackson's death.
Murray was convicted in 2011 of involuntary manslaughter for his role in Jackson's overdose.