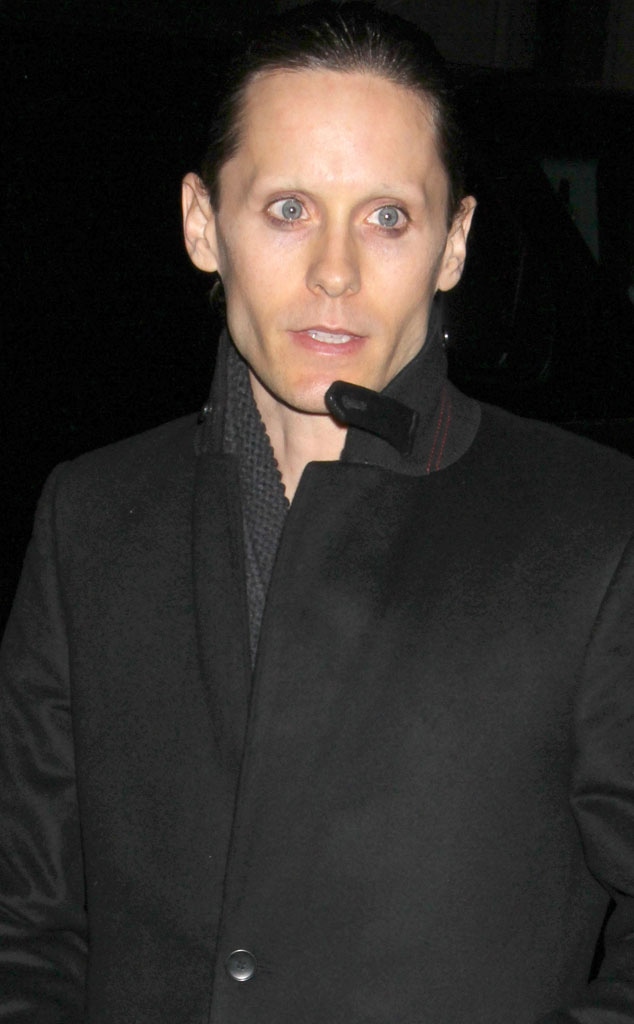 FameFlynet Pictures
Look for Jared Leto to be walking many red carpets during the upcoming awards season.
The Thirty Seconds to Mars rocker is earning Oscar-buzzing reviews for his portrayal of a transsexual in the Dallas Buyers Club, a real-life drama about Ron Woodruff (Matthew McConaughey), a straight Texan with AIDS in the 1980s who smuggled alternative drug treatments into the U.S. from Mexico.
Leto came face-to face with HIV and AIDS when he moved to Los Angeles in 1991.
"I rented a room in a three-bedroom apartment and one of the rooms was rented by a man who was dying [of AIDS]," Leto told me at the Toronto Film Festival premiere of the film. " I was there during his final days.
"I didn't remember that until I was in the middle of the film and it hit me," he continued. "I couldn't believe I had this experience with this man who was incredibly gentle. It was actually in the first week of filming that I recalled this and it really affected me in a deep way…He was a wonderful person."
Leto lost about 30 pounds for the role, dipping to just about 116 pounds.
"I didn't look in the mirror very much, except in the makeup trailer when they were going to work on me which seemed like it was always hours and hours of work," he said. "A girl's got to do what a girl's got to do to put it together. It was unlike anything I had ever done before."
Jason Merritt/Getty Images
But Leto added, "This was something unique. It wasn't just about the weight loss. It wasn't just about the voice or the lose of the eyebrows or the heels. It was everything. I really fell in love with the character. It was my goal to represent a real person, not a cliché and not a stereotype but a real person.
"I feel like we've seen so much of that, the drag queen who is always the life of the party and always has a quick one-liner," he said. "I wanted there to be more than that."
And we want more acting from Leto. Dallas Buyers Club is his first move in about five years.
Asked if there's more on the horizon, Leto simply said, "We'll see."
We sure hope so.
Check out our interviews with Leto, McConaughey and Jennifer Garner (she plays a doctor in the film) below as they all recall when they first heard about HIV and AIDS.
Watch:
Jared Leto Recounts Onset of AIDS Crisis
Watch:
Jennifer Garner on AIDS Epidemic