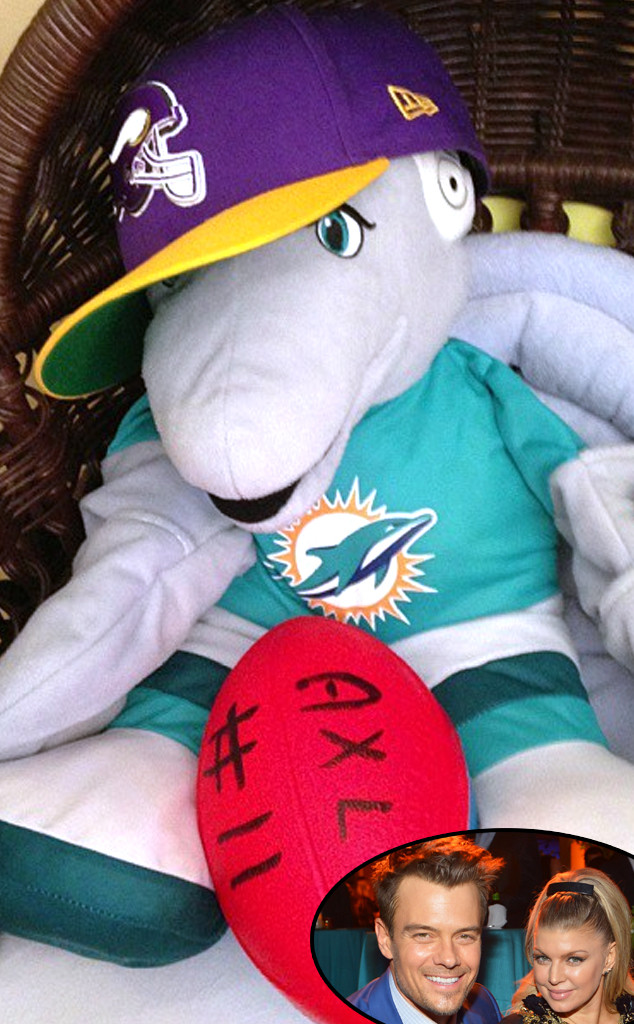 Twitter, Alberto E. Rodriguez/Getty Images for Relativity Media
Looks like Axl Jack Duhamel is going to be raised as a fan of both mom and dad's favorite sports teams!
Josh Duhamel tweeted a picture on Sunday, Sept. 8, of his and Fergie's "first parenting compromise"—a Miami Dolphins stuffed animal wearing a Minnesota Vikings hat! "This isn't so hard," the new dad wrote.
So Axl, who was born Aug. 29 via C-section at L.A.'s Cedars-Sinai Hospital, will root for mom and dad's favorite teams, but he won't get away with whatever he wants.