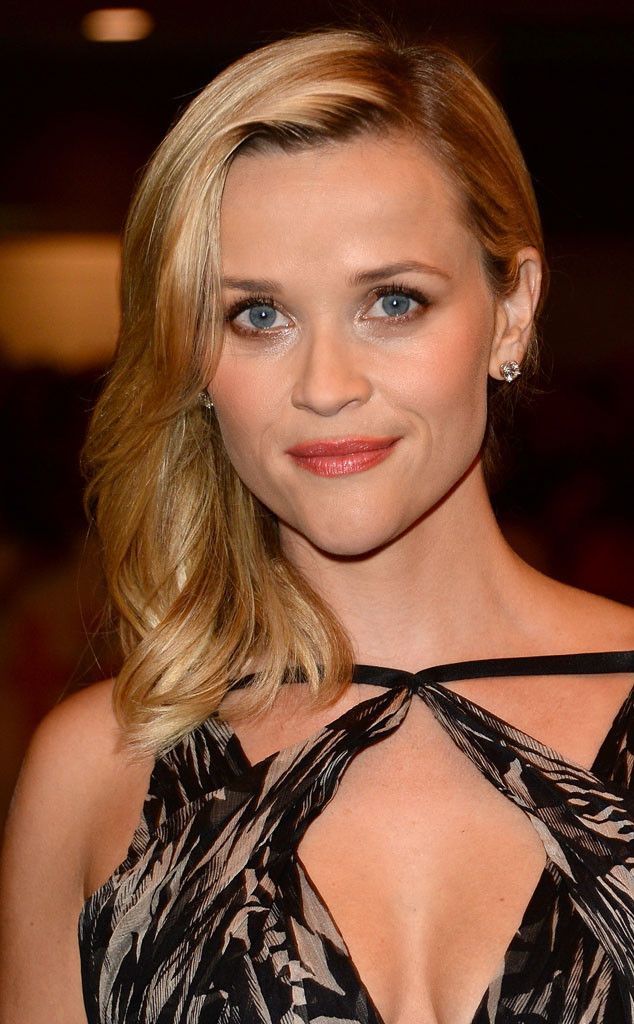 Jason Merritt/Getty Images
As much as we love summer, there is something so magical about fall… And, nothing makes us happier than starlets wearing our favorite flattering autumn colors on their beautiful faces. Reese Witherspoon had us dreaming of multi-colored foliage and pumpkin displays when we saw her coppery eye makeup and toasted coral lipstick on the red carpet of the Toronto Film Festival.
We loved that instead of smoking her eyes in dark heavy colors, the Devil's Knot star opted for browns and coppers to bring out the blue in her eyes and keep her look evening yet understated.
The apples of Reese's cheeks were warmed with a subtle peach to complement her fair skin and high cheekbones. Her lips were painted in a coral that had a hint of brown (making it the perfect hue for fall), which is one of those universal colors that happens to look good on everyone.