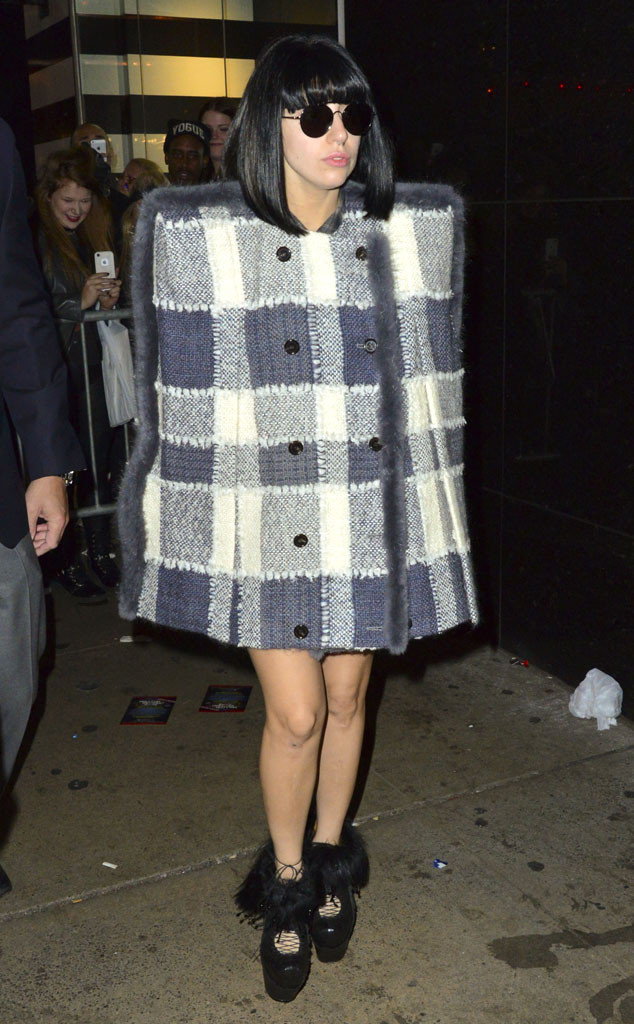 Wolff/INFphoto.com
There's no place like Good Morning America for Lady Gaga to perform a Wizard of Oz-themed version of her hit single, "Applause."
The pop star stopped by the morning show in full Dorothy glam, complete with multiple wardrobe changes.
Gaga began the musical number by singing "Somewhere Over the Rainbow" and walking down a yellow brick road.
Dressed in her own version of the famous blue gingham dress, Gaga clung to her pet pooch Fozzi, who played the role of Toto seamlessly.
She later changed into a Glinda the Good Witch costume, then an all-black leotard, and finally finishing the theatrical performance in an oversize blue blazer.