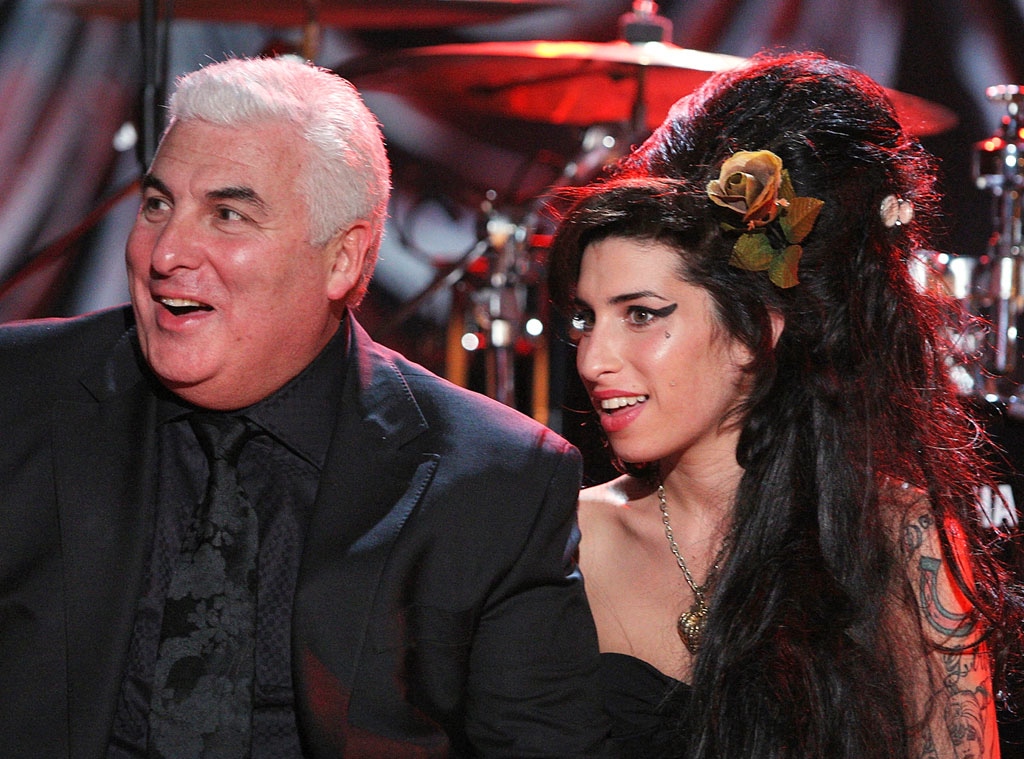 Peter Macdiarmid/Getty Images for NARAS
Apparently, he felt it was no good.
This month's unveiling of a life-size statue of late British soul singer Amy Winehouse in Camden, north London, has been delayed after her father, Mitch Winehouse, was unhappy with the final design of the bronze sculpture by artist Scott Eaton.
According to the U.K.'s Mail on Sunday (via Yahoo's 7 News), the Grammy winner's former beau Reg Traviss said her dad wanted it to be perfect before the public lays eyes on the Winehouse tribute being installed outside the Roundhouse, a performing arts and concert venue.
"He doesn't want anything to go up that he's not completely satisfied with. But obviously it's never going to look exactly like her," Traviss told the paper.
No word yet on a new date for the unveiling.
Winehouse, of course, is best known for her 2006 album, Back to Black, which spawned the hits "Rehab," "You Know I'm No Good" and "Love Is a Losing Game."
However, years of heavy drug use and boozing took their toll on the songstress and she died tragically at age 27 on July 23, 2011. Her death was ruled the result of accidental alcohol poisoning.