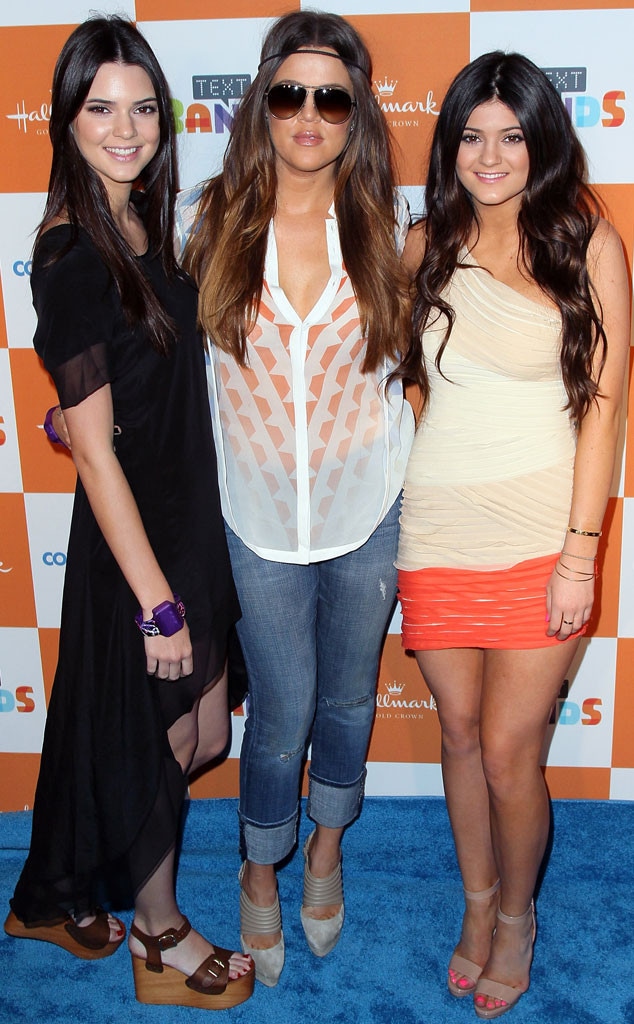 David Livingston/Getty Images
With her marriage to Lamar Odom facing tough times following his DUI arrest, Khloé Kardashian Odom took her mind off her troubles by teaming up with 17-year-old sister, Kendall Jenner, to pull a prank on their 16-year-old sibling, Kylie Jenner.
The duo hacked Kylie's Twitter page on Sunday, Sept. 8, and penned some salacious, if humorous, missives to her 4.6 million Twitter followers.
"My d--- hurts," read the first eyebrow-raising post. "Someone lick my b---- NOW!!!...My t--s are so massive that they get in the way on twitter…Who can relate?"
But Khloé and Kendall weren't done yet. The two also tossed in a reference to their older sis, Kim Kardashian who recently welcomed a baby with Kanye West: "I love wearing Kims breast pump!!! Yummy the smell of sour milk."
And Kendall capped the evening's shenanigans by posting a video to Keek with Khloé apparently hunched over a computer screen behind her relishing their joke.
"Khloé's having too much fun," said Jenner.
It didn't take long for Kylie to figure out the hijacking was an inside job.
"I just love when @KhloeKardashian and @KendallJenner hack my twitter," their younger sis wrote upon regaining control of the account.
But at least she could laugh about it afterward.
"I am not hacked I am just having major issues with my male and female self. A bitch with b----," Kylie said.
She added: l"DD t—s and DD b----" and "Bitch with a d---. Best of both worlds."