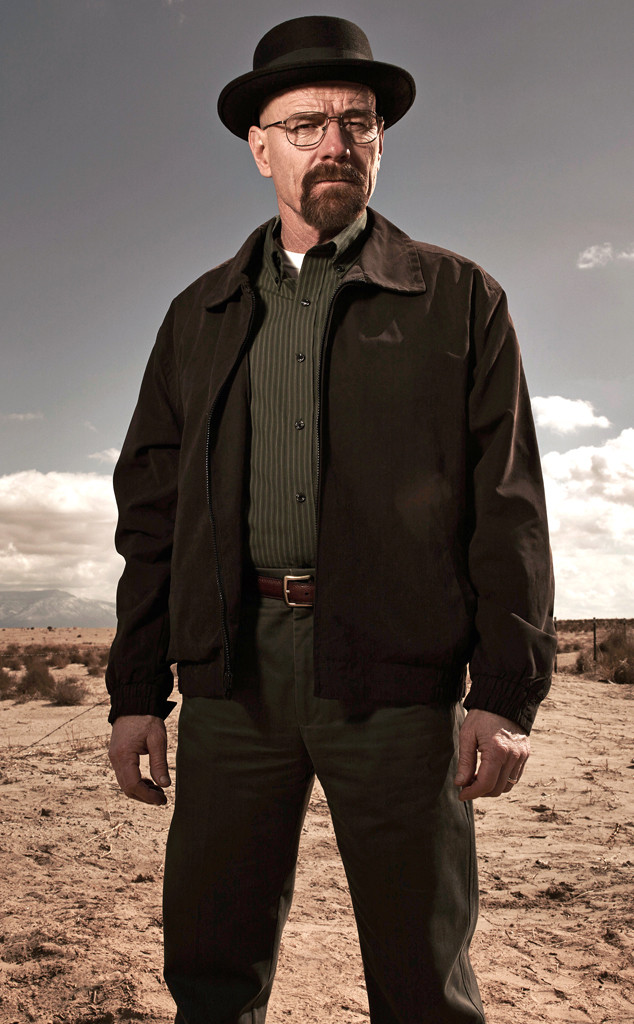 Frank Ockenfels 3/AMC
WARNING: There are MAJOR spoilers ahead from Sunday night's all-new episode of Breaking Bad! Read at your own risk.
Confession: We're starting to have health problems because each episode of Breaking Bad leaves us gasping for air and clutching our hearts.
We're getting closer and closer to the series finale of the AMC smash hit and even though we're heartbroken to see our beloved drama go, we're cherishing these last few episodes. This week's episode "To'hajiilee," was a whirlwind of bullets, betrayals, and not-so blue meth.
To help us prepare for our finale goodbye, star Bryan Cranston stopped by the weekly Breaking Bad after-show, Talking Bad to discuss this week's mind-blowing episode, reflect on what it has meant to play Walter White for the past six years, and to tease what's ahead in the next few episodes.