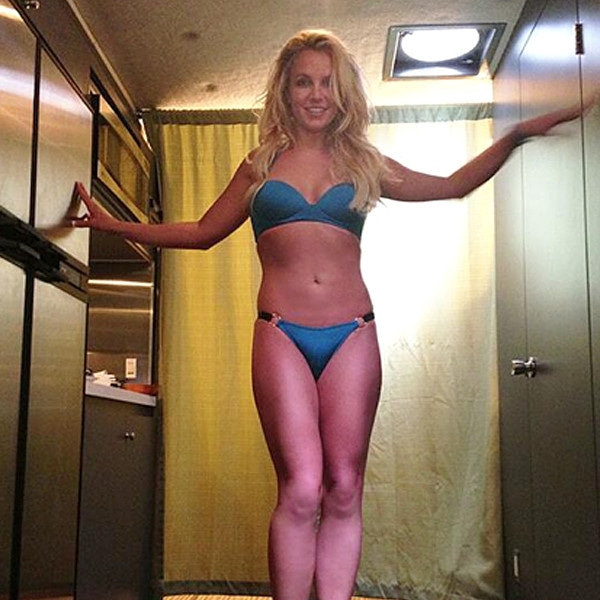 Twitter
It's Britney, bitch.
There's no need to feel bad for staring when it comes to admiring the beauty that is Britney Spears in a itty-bitty teal bikini with tousled blond tresses on set for her upcoming music video for the track "Work Bitch."
Flaunting her toned and tanned physique, Brit-Brit posted a photo from day 2 of the shoot, where she's posing in her sexy two-piece with a pair of glittery pumps. "#WorkBitchDay2," she simply captioned the picture on Twitter.
"Gonna get my tan on in the desert in between shots on the #WorkBitch set today. It's HOT out here people!!!! #desert #heatwave," the 31-year-old singer also tweeted.
The day before, she posted a photo of herself on the camera's screen rocking a black lace and gold bra. "Hot day on set… ;) A little dirty, little flirty, danced my ASS off. Stoked for tomorrow!" she said.
Can't wait to see the finished product!