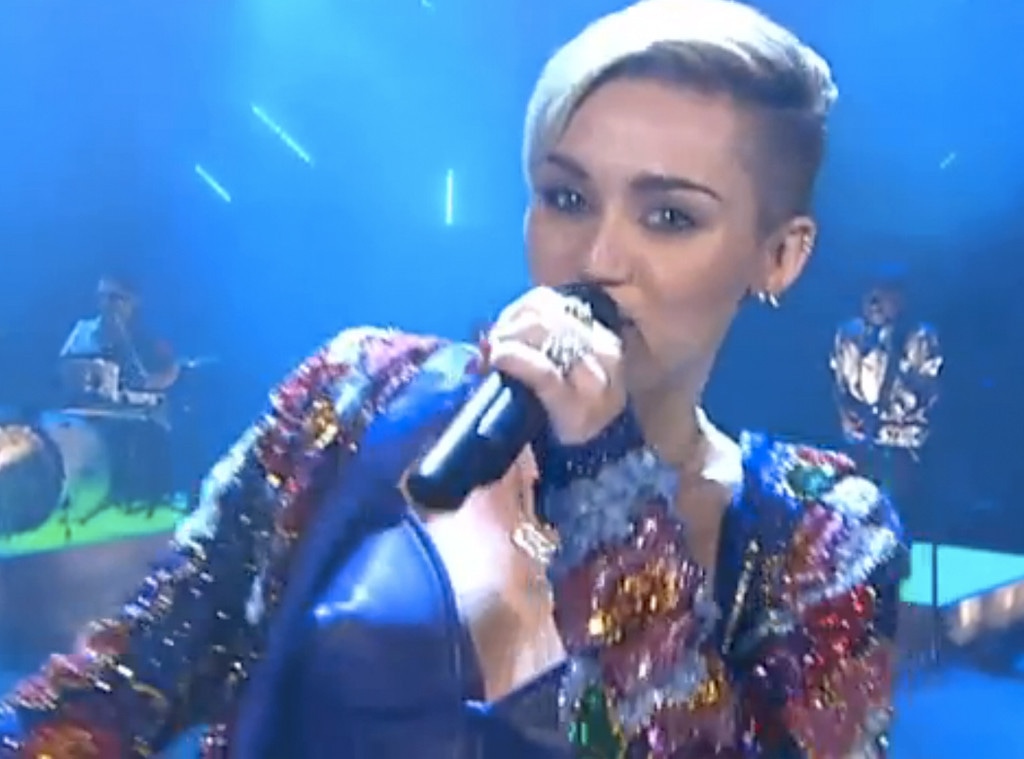 Schlag den Raab
Miley Cyrus went big for the VMAs, but she decided to go small on the German TV show, Schlagg Den Raab. Literally.
After her controversial Video Music Awards performance complete with giant teddy bears and Robin Thicke twerkout, the singer takes things down a notch or two for a live performance of "We Can't Stop"—backed up by a band of little people!
It's kinda low-key and kinda strange in its own way. Check it out below.
Now some may see having a air-guitaring band of dwarves as borderline politically incorrect, but you know Miley doesn't listen to the haters.
And everybody involved seems to be having a great time, so it's hard to harp about it. As she stomps through the onstage fog in an uber-bedazzled top, cutoffs and thigh-high stockings, she takes time to playfully slap the backside of a tiny, shiny dancer and mug with the other musicians while one giant teddy bear lounges eerily in the background.
Cyrus is clearly having a gas. She even playfully scolds the bass player for sticking his tongue out in the Miley manner. And then does the same, natch.
Oh, Miley!