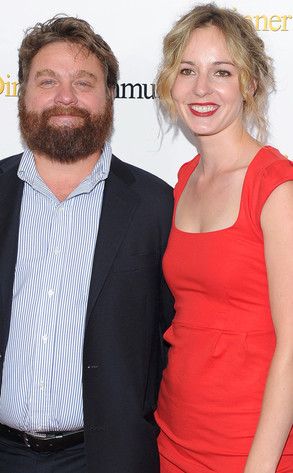 Michael Loccisano/Getty Images
UPDATE: Zach Galifianakis' manager has confirmed to E! News that "he missed the premiere because his wife is very pregnant and about to give birth and he did not want to take the chance of not being in LA if she went into labor.
________
The funnyman is about to be a dad!
The Hangover 3 star skipped his You Are Here premiere at the Toronto Film Festival Saturday because his wife, Quinn Lundberg, is in labor, director Matthew Weiner confirmed to E! News.