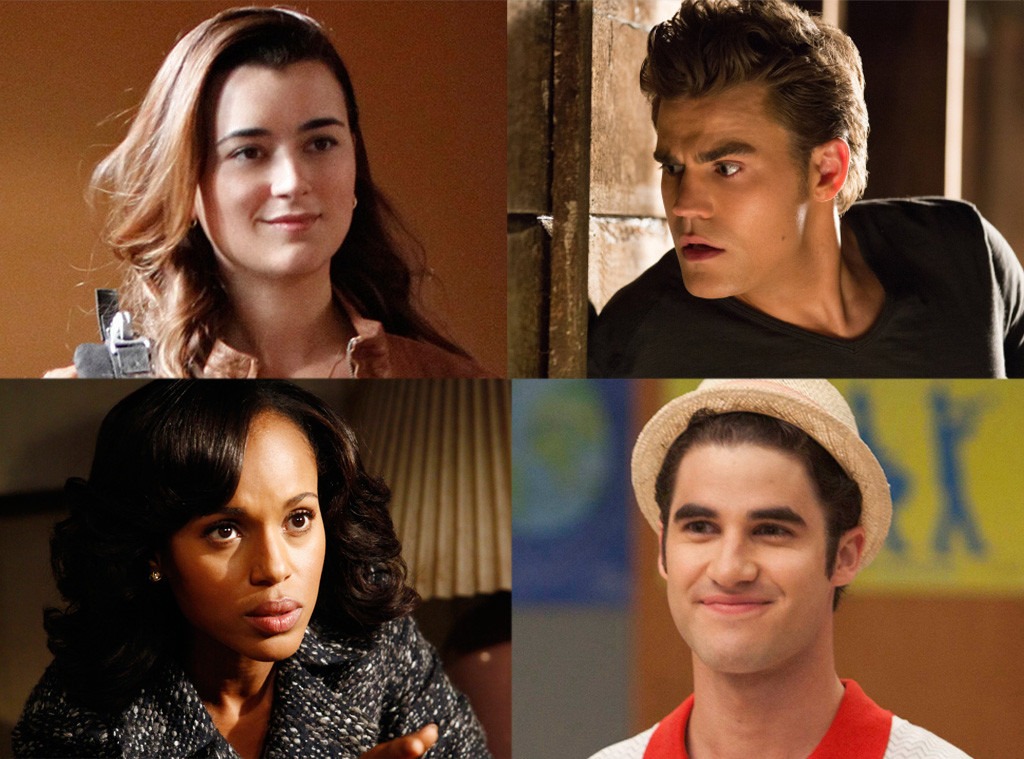 CBS; CW; ABC; Fox
Life starts all over again when our favorite shows finally return in the fall.
Forget Starbucks' Pumpkin Spice Lattes. Save the pumpkin and apple picking trips for next month. Smell ya later, football season. For us, September is all about the start of the fall TV season, when our favorite series finally return from their summer hiatuses, all tan, refreshed and ready to blow our minds with jawdropping premieres. To help you better prepare for the kick off of the 2013 Fall TV Season, we've compiled teases on over 30 (!) of your favorite shows. Yes, we love you and we like you that much. You're welcome!
Included in our spoiler-filled gallery is scoop on Glee's Beatlemania season premiere, Revenge's reboot and The Vampire Diaries' freshman year, as well as Scandal's most shocking scandal yet and the exit of an NCIS fan favorite. So what are you waiting for? Go nuts and click through our 2013 Fall TV Spoiler-Rama gallery and prepare for a wild, crazy and emotional finale season!