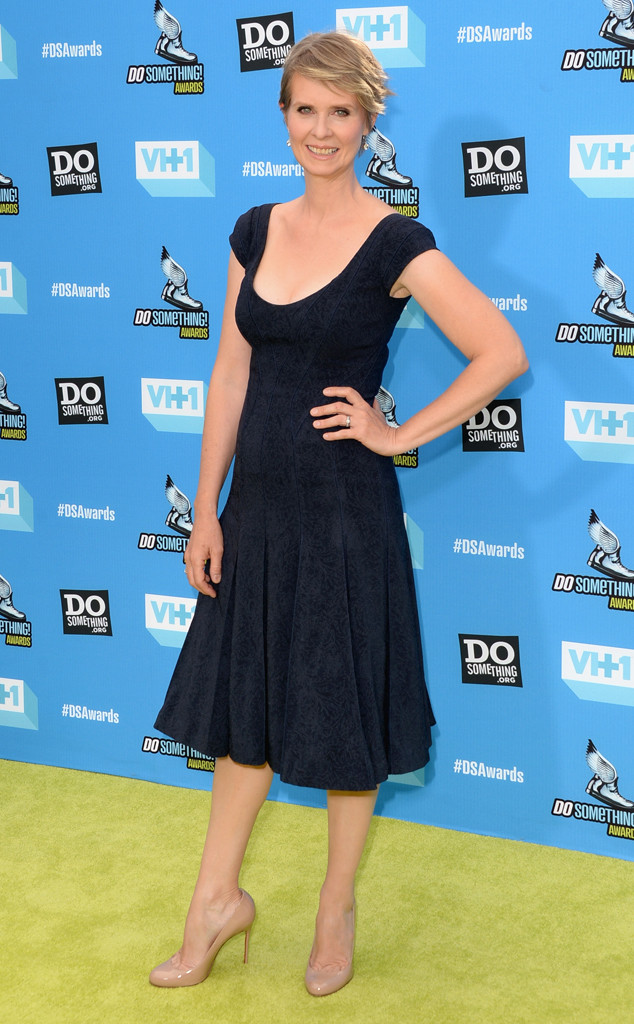 Jason Merritt/Getty Images
Hannibal is looking to add a little more Sex in season two.
Sex and the City star Cynthia Nixon is set to join the second season of NBC's serial killer thriller when it returns at midseason, E! News has confirmed.
Nixon, who played Miranda Hobbes on the iconic HBO series, is set to take on the role of Jack Crawford's (Laurence Fishburne) new boss Kade Prurnell, an employee of the Office of the Inspector General in FBI Oversight. She'll come in to investigate all of the craziness that went down in the first season and Jack's role in said craziness.