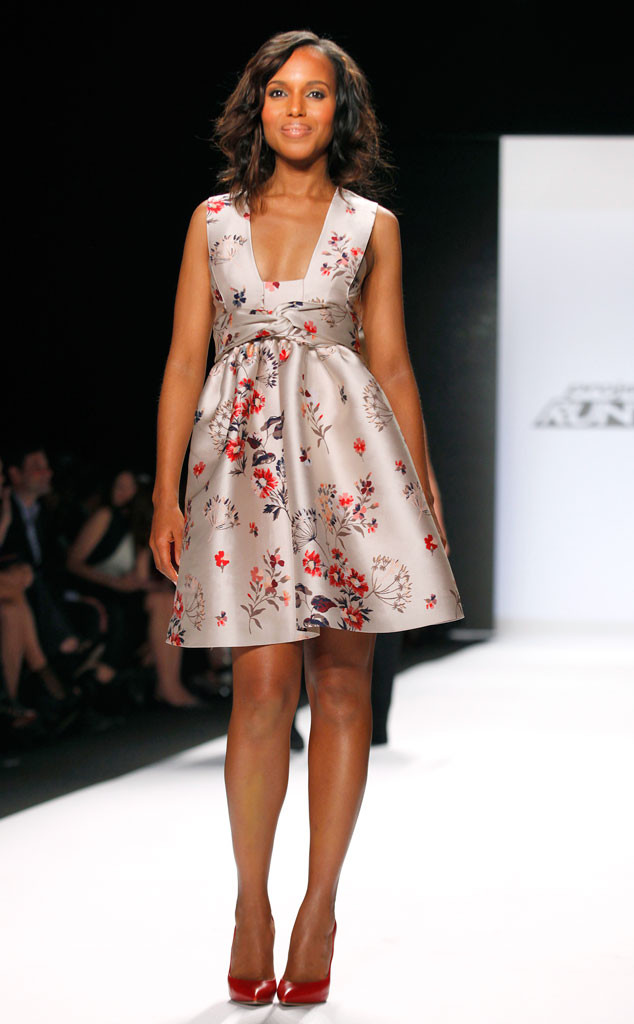 Joshua LOTT/AFP/Getty Images
Looking fierce, Kerry Washington!
The Scandal star made her runway debut during the Project Runway show at New York Fashion Week Friday, where she also served as a guest judge on the season 12 finale.
The stunning star strutted her stuff in a pair of sky-high red patent pumps and a floral Stella McCartney dress, flaunting her first-time modeling skills while flashing a giant smile on the catwalk.
In addition to her runway display, Washington joined Project Runway judges Nina Garcia, Zac Posen and Heidi Klum in the front row to critique collections from the show's season 12 finalists.
This is the Emmy nominee's third go-round as a guest judge, having appeared on the panel in season nine and season six.