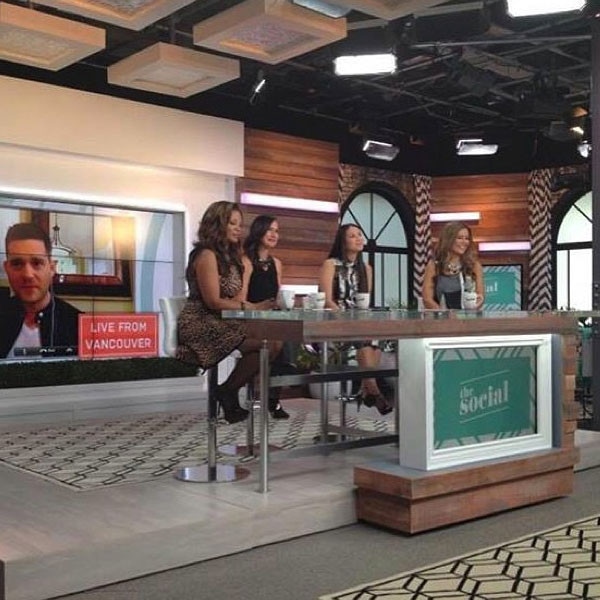 Instagram
We can definitely say Michael Bublé has some crazy love for his bouncing baby boy.
A little more than a week since he and wife Luisana Lopilato welcomed their son, Noah, on Aug. 27 in Vancouver, the Canadian crooner appeared on Wednesday's edition of the Canadian gabfest, The Social, to talk about the little bundle of joy for the first time and how much he loves being a dad.
"I sing to him all day and all night. When he's crying with somebody else and I hold him and I sing to him, he just stops. It's really cool," a bubbly Bublé told the all-female panel (via Us Weekly).
But was he singing his own lullabies?
"The songs I'm singing are not my hits—that's for sure. My No. 1 go-to right now is 'Down by the Bay,'" he said.
The hitmaker is also adapting well to diaper duty.
"I've become a master at changing poopy diapers," he added. "And I can swaddle. I enjoy being swaddled myself."
But being a parent is a dream come true for he and the missus, Bublé noted.
"It's been what everybody says it would be. It's the greatest thing that could ever happen," he exclaimed. "You can't explain it until it happens—it's like telling somebody what water feels like before they've ever swam in it."
Surprisingly, three-time Grammy winner confessed that he didn't exactly feel that "overwhelming feeling of love" that most parents say they have for their newborn until the following day.
"I'm being honest with you. I'd heard all of these stories about how this moment was life-changing, but it wasn't like that for me. I was nervous for my wife, and I was happy that he was healthy…but that day, it was like meeting a stranger," Bublé said. "I think that next night, it really clicked. I was looking at him, and all of a sudden, I got it."
Now that's a proud papa.