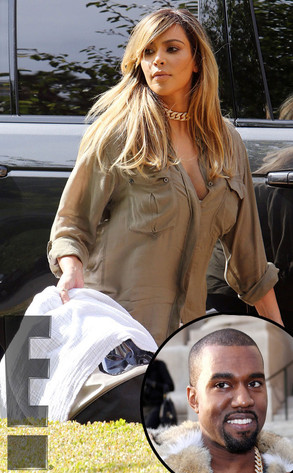 Brooks / Splash News
Kanye West is hitting the road.
But will Kim Kardashian, not to mention the couple's baby daughter, North, be joining him?
A source tells E! News that the new mom is planning to accompany her man for at least part of the rapper's North American tour. However, Kim is still unsure what those exact dates will be.
What's more, the Daily Mail cites a source saying, "Kanye wants her to be with him on tour."