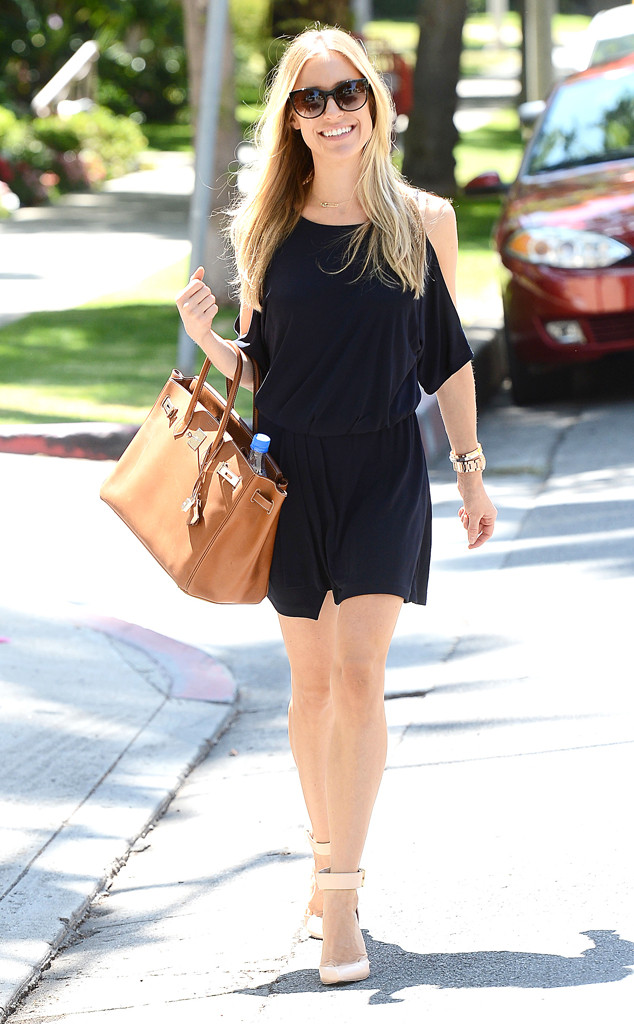 All Access Photo/Splash News
Kristin Cavallari had quite an interesting morning, to say the least.
The new mom and former reality star tweeted her frustrations and revealed that she had a run-in with law enforcement earlier.
"Who knew having a California drivers license in Illinois was a CRIME to be escorted to the police station to post bail?!!" she wrote.
K. Cav added, "What a morning."
But to further clarify, she later tweeted, "FYI…I still have an apartment in LA so I'm a resident of California."
A friend close to the blond beauty tells E! News exclusively that "she was driving in her car and was pulled over."