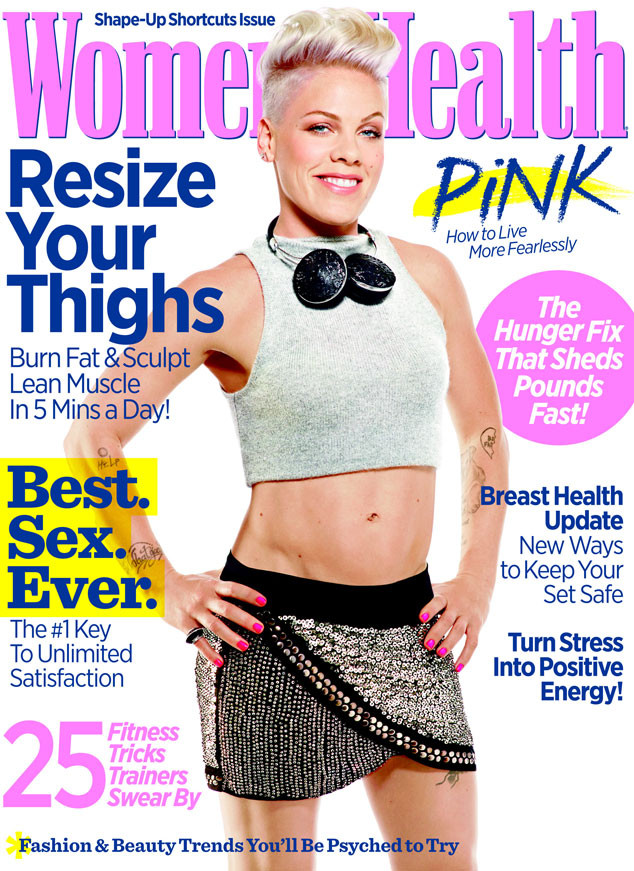 Women's Health
There's no doubt that Pink is a rock star with a rock-hard physique!
But it may please her fans to know that the singer actually has to work hard to achieve her fabulously fit form—unlike those stars who frustratingly claim they can eat whatever they want.
The blond beauty, who opens up about her intense workout routines—yes, plural!—as the October cover girl of Women's Health magazine, reveals she regularly hits the gym five times a week, logging in time doing everything from circuit training to treadmill intervals, and often calling on trainer Jeanette Jenkins for a little extra push.