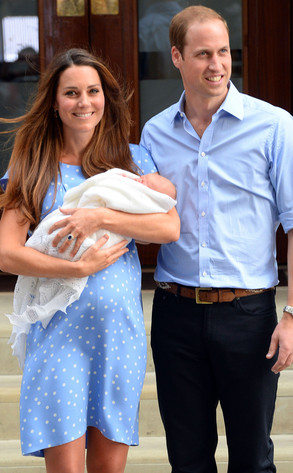 Tim Rooke/Rex / Rex USA
New details have emerged about Kate Middleton's pregnancy experience. In particular, when the time came to actually welcome Prince George into the world.
"She spoke to some of her best girlfriends after the birth and described the birth as perfect," a source told Vanity Fair's Katie Nicholl, whose upcoming biography on the Duchess of Cambridge is previewed in the magazine's latest issue.
According to The Daily Mail, the source added, "She said it was straightforward and there were no complications. She wanted a natural birth and she was so happy she was able to have one."
The Vanity Fair article also goes on to reveal that Prince William immediately became quite the doting dad.