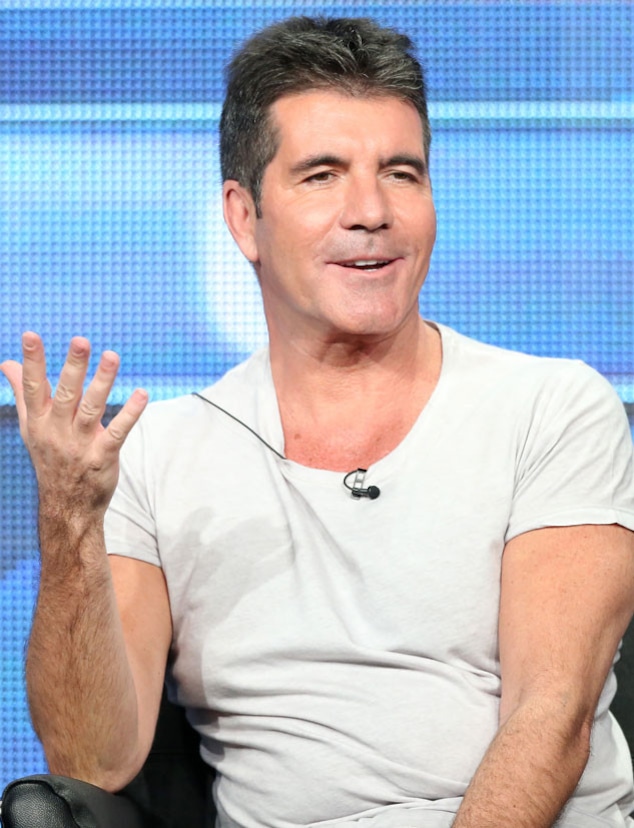 Frederick M. Brown/Getty Images
Simon Cowell may be expecting a boy with Lauren Silverman, but it looks as if the X Factor judge's son won't be inheriting his father's massive fortune one day.
"I'm going to leave my money to somebody. A charity, probably—kids and dogs," the 53-year-old father-to-be, who is reportedly worth an estimated $350 million, told Esquire.
He added, "I don't believe in passing on from one generation to another. Your legacy has to be that hopefully you gave enough people an opportunity, so that they could do well, and you gave them your time, taught them what you know."
In July, news broke that Cowell and Silverman, who recently reached a divorce settlement with ex-husband Andrew Silverman, are expecting their first child together.
"I'm proud to be a dad," Cowell told the BBC at One Direction's This Is Us movie premiere last month. "It's something I haven't thought of before, and then, now I know I feel good about it. And she [Silverman] is a very special girl."
Earlier this week, Cowell also shared, "I am good with kids, because I like kids. I really do like them and I listen to them...Once I got used to [becoming a father] I did get excited. I think I will be a good dad, so I'm excited."