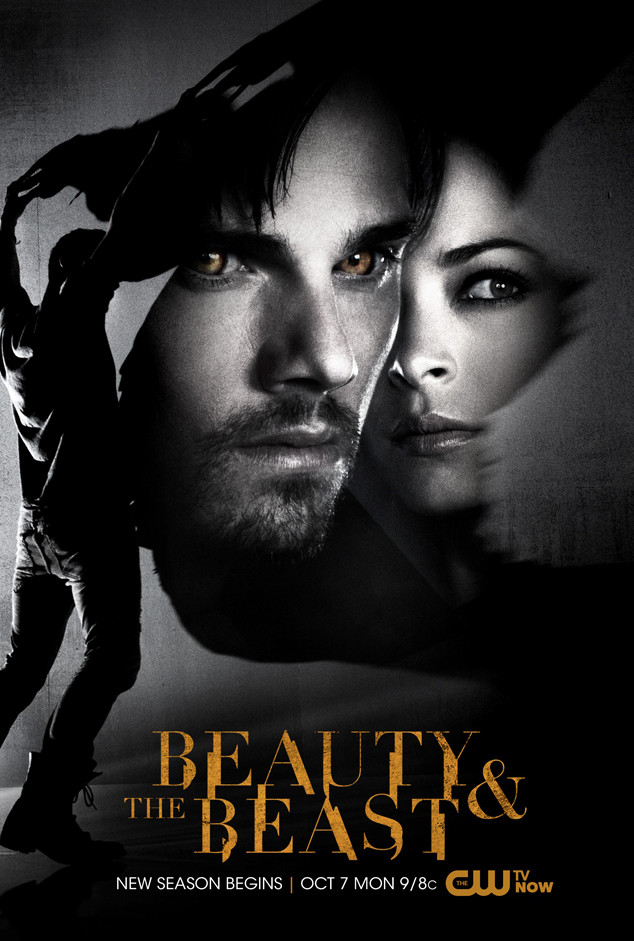 The CW
Remember that time Jay Ryan told us Ben & Jerry's ice cream sales would go through the roof after Beauty and the Beast's season two premiere? Turns out, he was wrong...fans are going to need the comfort a bit earlier!
The CW breakout drama returns for its sophomore season on Monday, Oct. 7, and Beasties who have been eagerly awaiting the reunion of Vincent (Ryan) and Catherine (Kristin Kreuk), who were separated in the finale after he was kidnapped, are surely going to be heading out for some ice cream/tissues/wine after checking out this exclusive season two poster we got our hands on.
In the new promo shot, Vincent is seen tearing apart a photo of VinCat's faces. Try and avoid the money-makers next time, pal! Looks like Vincent's Beast side will be taking over this fall. Beast is the new black, people!