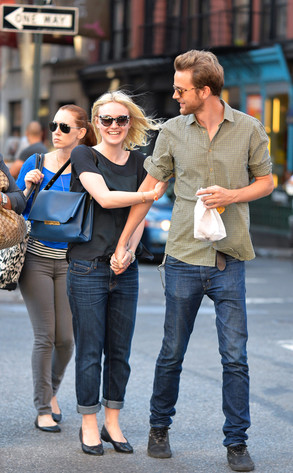 Luca Chelsea/Splash News
Dakota Fanning has found a special someone.
The 19-year-old actress was spotted with her 32-year-old boyfriend Jamie Strachan in New York City, and instantly fans began to wonder about this strikingly handsome fella that captured the blond beauty's heart.
Who exactly is this U.K. model? Well, here are six things to know about Fanning's new love interest.