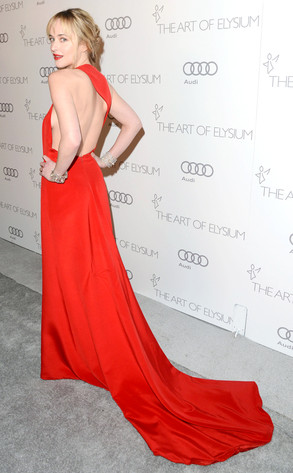 Jason Merritt/Getty Images for Art of Elysium
That's a mighty fine color on you, Dakota Johnson.
The actress can come off as a little shy at first glance (perfect for Anastasia Steele), but the 23-year-old has a fiery, sexy side as well (perfect for Anastasia Steele post-Christian Grey).
Whether she's getting cheeky on a windowsill in a tiny pair of underwear or strutting a gorgeous gown on the red carpet, Johnson embodies all the traits needed to bring the lead character from the erotic Fifty Shades of Grey books to the big screen.