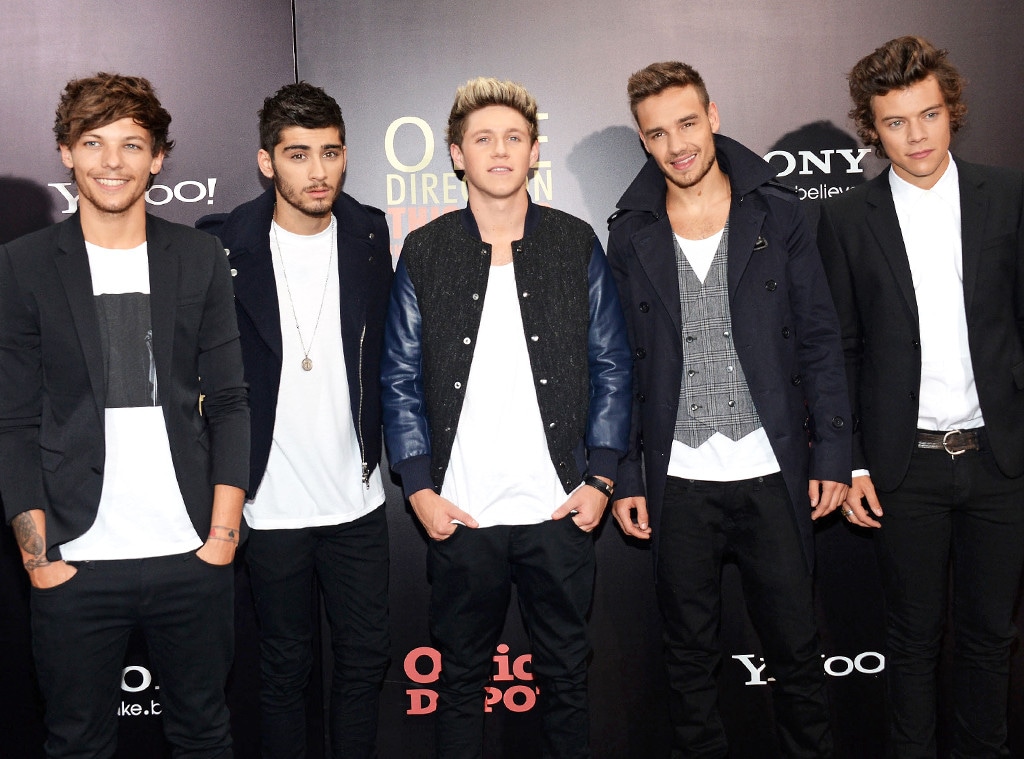 Jamie McCarthy/Getty Images
The sweet smell of success...

One Direction's latest business venture proved to be a big success after their debut fragrance One Moment earned huge numbers it's first week in stores—but then again, who wouldn't want to give off a scent that makes Harry Styles, Louis Tomlinson, Niall Horan, Zayn Malik and Liam Payne act like this?
One Moment launched at Harrods on August 25 and is set to earn the singers $561,312 (or 360,000 pounds) in its first week on sale in the U.K., according to The Daily Mail, which notes that the figure was calculated from preorder sales plus the more than-3,000 bottles that have been sold in just two days at the Harrods in London.
"Our Moment is predicted to sell around 180,000 units in the first week alone, making it one of the fastest-selling fragrances of all time," Escentual.com CEO Rakesh Aggarwal said.
"It's certainly looking like it's going to be the most successful celebrity perfume launch of the year and sales in America are expected to be bigger still."
Spokesperson for The Fragrance Shop, who will start selling the fragrance on Monday, said, "We launched the pre-order for Our Moment on August 1 and since then have taken over 20,000 pre-orders from across Europe."
1D's Our Moment perfume, which is a mix of grapefruit, berries and red currants, garnered an insanely long waiting list of fans wanting to buy it earlier last month.
Vogue U.K. also reported that it's not just teens who want the fragrance. Twenty percent of the consumers are males (!) and the age gap is quite large, with everyone on the waiting list ranging from 16 to 68.