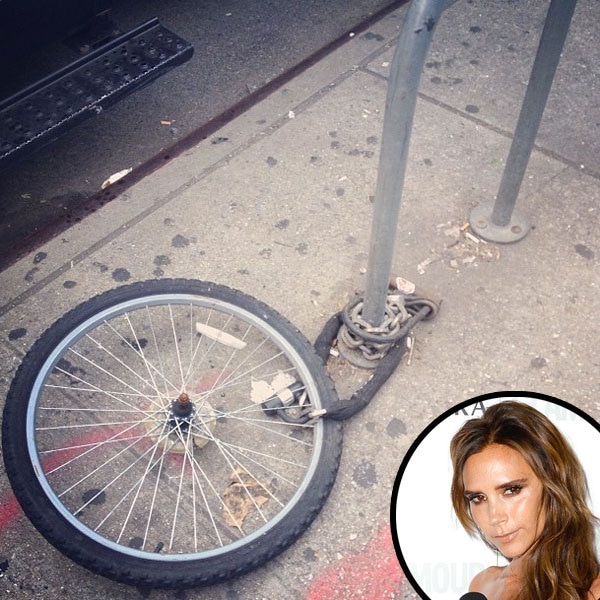 Instagram
Uh-oh!
Victoria Beckham got a rude awakening on Thursday in New York City: a stolen bicycle.
The fashion designer tweeted a photo from her Instagram account of a single bike wheel chained to a pole. She added a simple caption: "So I won't be riding home tonight then! x vb"
Yes, looks like the fashionista will need another way to get around town and a better way to secure her bike.
The 39-year-old mother of four is in New York to celebrate Fashion Week.
"Good Morning NY" she tweeted on Wednesday with a fantastic view of the skyline.
Mrs. Beckham has been keeping herself busy this summer. The glamour girl recently got in touch with her athletic side during a hike with her precious daughter, Harper.  She was also spotted taking in the rides at Disneyland with hubby David Beckham and her kids.