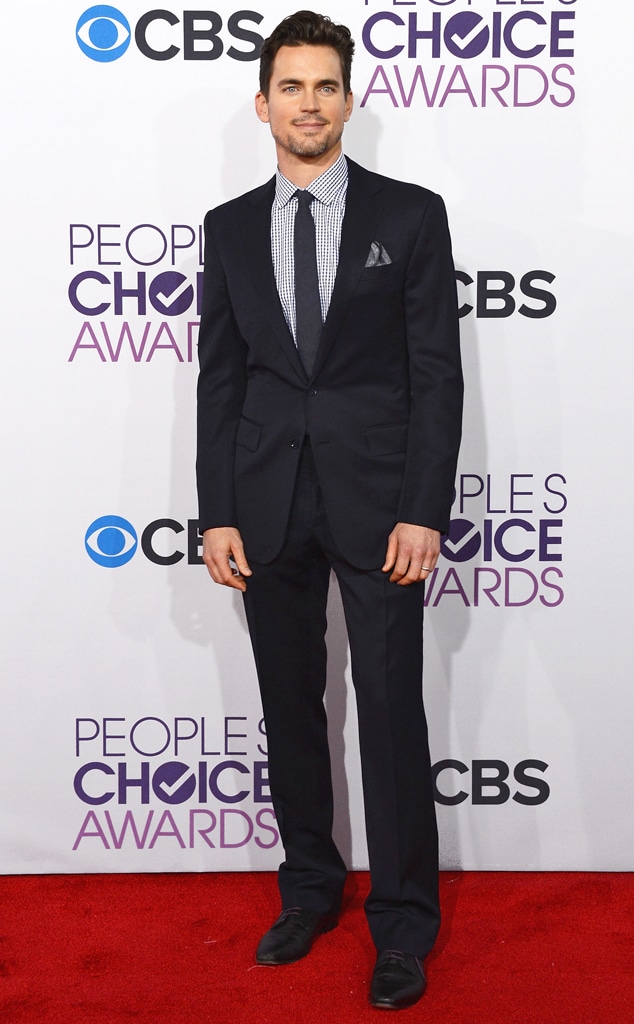 Jason Merritt/Getty Images
Matt Bomer is finally breaking his silence after a petition was started to get him recast as Christian Grey in the film adaptation of Fifty Shades of Grey.
The hunky actor spoke to Entertainment Tonight about all the attention saying, "I'm so grateful for the fans and I'm touched."
But Bomer insists that even though he wasn't cast, and Charlie Hunnam was announced as the lead role, he will still be in line to catch the flick when it hits the big screens.
"I'm looking forward to seeing the movie with Charlie and Dakota [Johnson]," he said.
Fans of the erotic book trilogy began a petition to have the White Collar star and Alexis Bledel replace Charlie and Dakota on Change.org.
The petition read: "Matt Bomer is the PERFECT DESCRIPTION OF CHRISTIAN GREY AND ALEXIS BLEDEL IS THE PERFECT ACTRESS TO REPRESENT ANASTASIA STEELE and if THEY ARE NOT, NOBODY WILL BE And I read the whole trilogy and I can assure that Matt is the perfect actor for this movie and Alexis too. So please PLEASE, all of the GREYsessed and Bomerettes in the world NEED those actors. They always will be for us the Christian Grey and Anastasia Steele. WE CAN DO ANYTHING GUYS, ANYTHING."
While rumors were abuzz that Bomer was in talks to take on the role, one person in particular debunked the reports via Twitter.
Bret Easton Ellis, a friend of the book's author E.L. James, revealed who was actually of interest to play Mr. Grey.
"Ian Somerhalder never in running," he said. "Matt Bomer was never in the running."
He concluded his candid tweeting spree by saying, "When E.L. James asked me who I thought should be Christian I said 'James Deen, of course' and then she shoved me. We were both very wasted."
(E! and Universal Pictures are both part of the NBCUniversal family.)