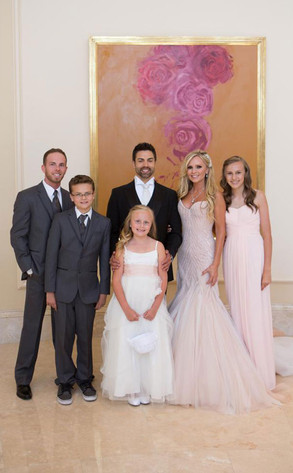 Courtesy: Tamra Barney/Facebook
It was an affair to remember for Tamra Barney.
Two and a half months since trading I-Dos with fiancé Eddie Judge, the Real Housewives of Orange County star still has that post-wedding high, as she's posted photographs of the magical reception on her Facebook page.
Barney was quick to note though that the pics are ones left on the cutting-room floor of her upcoming three-part special, Tamra's OC Wedding, which premiered on Bravo on Sept. 2.
"Scene from the wedding you will NOT see on Tamra's OC Wedding (the kids were cut out of the final footage)," she wrote before adding, "Eddie's vows to the kids were so sweet the kids had tears in their eyes…Even Ryan."
Sometimes you gotta save the best for last, but if you ask her, not everything!