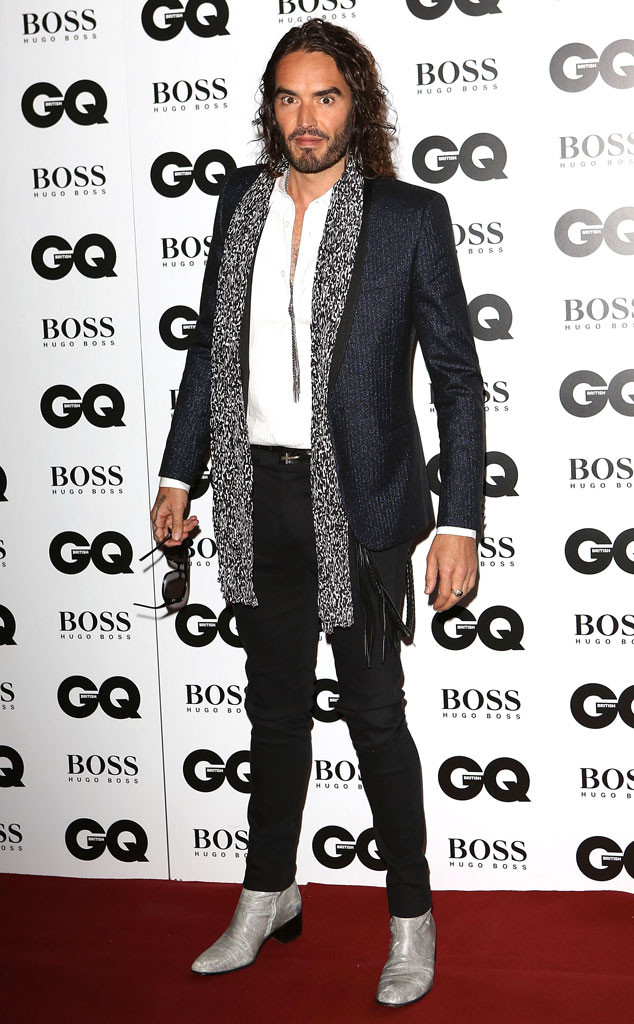 Tim P. Whitby/Getty Images
Instead of simply accepting the Oracle Award during the British GQ Men of the Year Awards in London on Tuesday, Sept. 3, Russell Brand decided to act like an oracle and deliver some opinions, launching into a tirade against the show's sponsor, Hugo Boss.
According to the U.K.'s Daily Mail, the comedian took issue with the German fashion label, which was founded in 1924, and in its earlier incarnation had been found to have provided uniforms for the Nazi regime.
"Any of you who know a little bit about history and fashion will know that Hugo Boss made the uniforms for the Nazis," Brand reportedly said at the podium. "The Nazis did have flaws, but, you know, they did look f--king fantastic, let's face it, while they were killing people on the basis of their religion and sexuality."