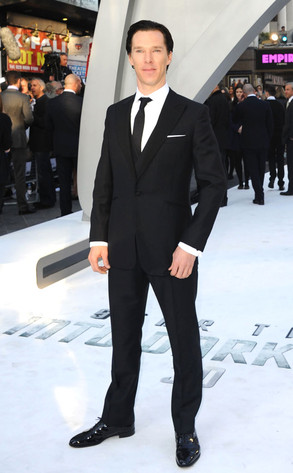 Stuart C. Wilson/Getty Images
Looks like we're not the only ones obsessed with Benedict Cumberbatch.
The 37-year-old British actor will be honored at the 2013 BAFTA Los Angeles Britannia Awards in Beverly Hills, Calif., where he will receive the Britannia Award for British Artist of the Year.
Cumberbatch, whose notable credits include Star Trek Into Darkness, Sherlock and The Hobbit: The Desolation of Smaug, will be presented with the accolade Saturday, Nov. 5, at the Beverly Hilton Hotel.
Each year, the award pays tribute to a British artist whose represents the best of U.K.'s talent. Previous actors who have been bestowed the honor include Kate Winslet, Michael Sheen, Rachel Weisz, Helena Bonham Carter, Emily Blunt and Tilda Swinton.