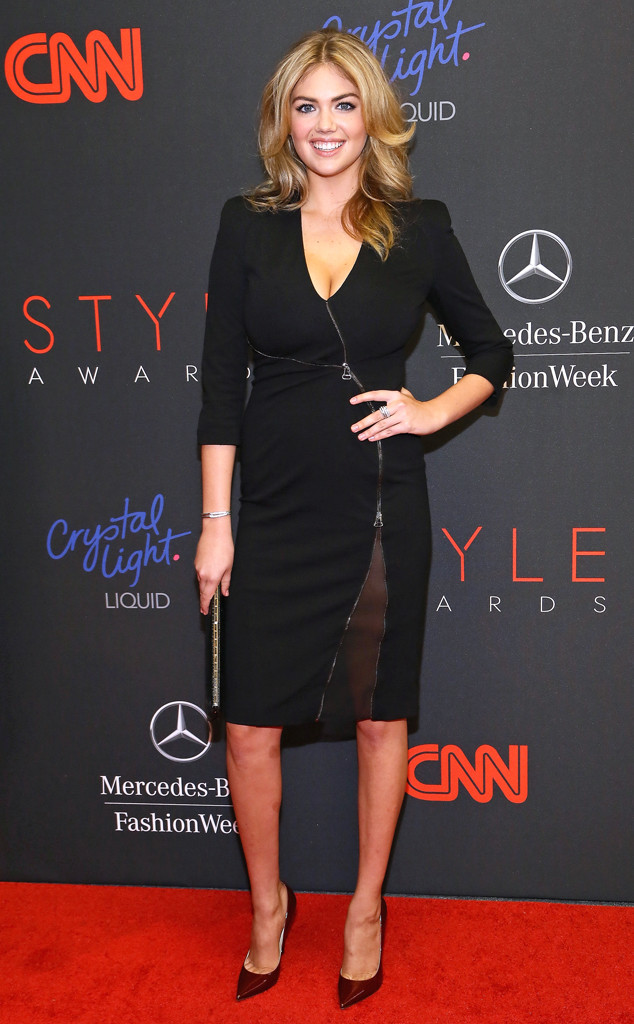 Astrid Stawiarz/Getty Images for Mercedes-Benz Fashion Week
Take note, fashion world. That is Kate Upton—international supermodel, Sports Illustrated cover girl and this year's Model of the Year—wearing a mostly covered cocktail dress, and she looks hot.
If we're being honest, this Altuzarra design look is borderline boring. No offense to moms of the universe, but every one of them could wear this dress to a wedding and look perfectly age appropriate. So why is one of the most envied bodies in the business hiding behind so much fabric? Because she knows how to give us an inch and leave us wanting a mile.