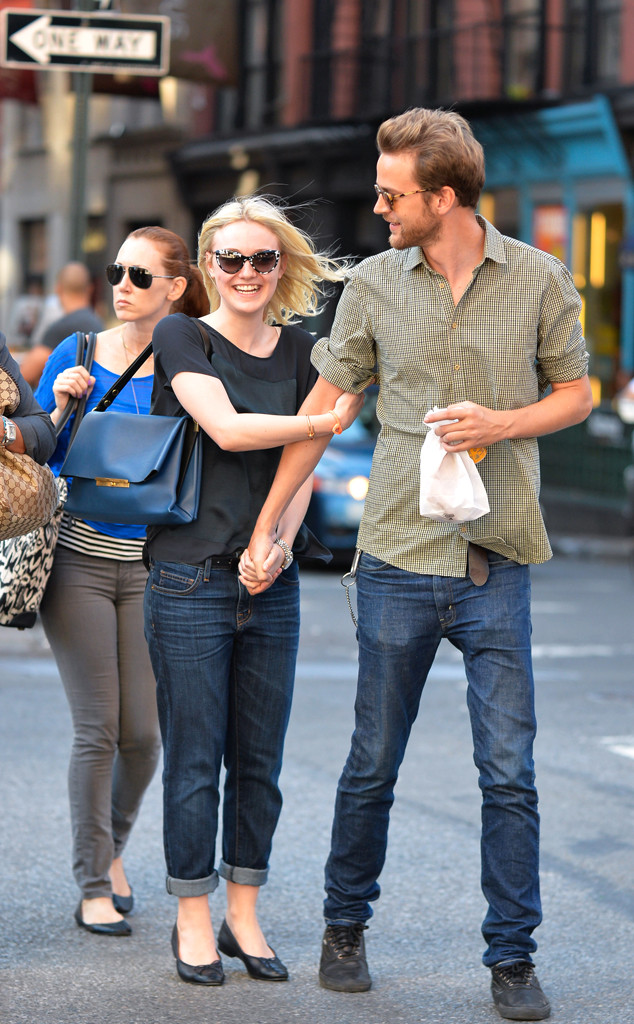 Luca Chelsea/Splash News
Well, don't these two look cute together?
Dakota Fanning and boyfriend Jamie Strachan were spotted in NYC, where the lovebirds were snapped looking blissfully in love and happy to be together.
The 19-year-old actress and her 32-year-old beau held hands as they strolled side by side, putting their affection for each other on full display, while Fanning flashed a giant smile as she grabbed her model man's arm.